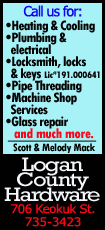 On Sunday, there was an abbreviated event with the Abraham Lincoln National Railsplitting Contest during the Logan County Fair. Several of the other Railsplitter activities have been rescheduled as well.

On Friday, Sept. 20, there will be a Civil War Ball and more at the Lincoln Park District complex on Primm Road. A pork loin dinner, style show and silent auction are set to begin at 5:30 p.m., followed by the ball at 7 p.m. Ticket information will be released soon, or you can contact the Logan Railsplitting Association, using information at the end of this article.

On that same weekend, Sept. 20-22, the Dan Tackett Bluegrass Festival will take place at Hickory Lanes Campground, Atlanta. Beginning at 6 p.m. Friday, there will be a casual jam. Music continues on Saturday and Sunday from 10 a.m. to 4 p.m. with casual jams and stage time availability.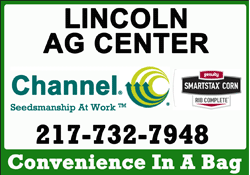 There will be a silent auction as well.
Vendors, donations and demonstrations are welcome. Contact Misty Bell at 217-871-0388.
The Railsplitter Festival began because Abraham Lincoln once referred to himself as a rail splitter. It used to be a normal routine for pioneers to split rails used for fencing.
So is it any wonder that in the "Land of Lincoln," there would be railsplitting contests. The territory includes not only Illinois, where Lincoln lived his adult years before heading for Washington, but also Kentucky, where Lincoln was born, and Missouri.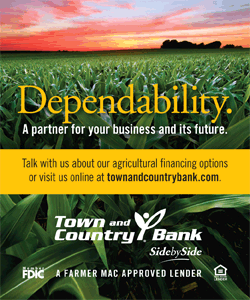 Splitting rails harkens back to a more innocent time, when young children played at their mother's skirts and the older ones did chores, played outside or with homemade games, usually with siblings or maybe with a few neighbors during the occasional gatherings, such as when bringing in the harvest or at a barn raising.
Organizers for the Abraham Lincoln National Railsplitting Festival set out to preserve our understanding of this important way of life by re-creating pioneer activities and demonstrations that the whole family could enjoy.
So, while the traditional festival has taken a little break this year, organizers are keeping some of the elements of that period going in hopes of seeing the full festival return to the Logan County Fairgrounds next year or in the future.
Also, as part of the fundraising, the Logan Railsplitting Association provides decorative split rails for purchase. Sales support future contests and festivals.
To order rails or learn more about future events, contact the Logan Railsplitting Association at P.O. Box 352, Lincoln, IL 62656; or email loganrailsplitting@yahoo.com.
To keep up-to-date on what is being planned or to learn more details, visit http://www.railsplitting.com/.
[LDN]