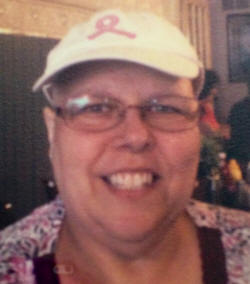 Vivian McGinnis
[August 09, 2013] LINCOLN -- Vivian Edna McGinnis, 54, of Lincoln, died Wednesday, Aug. 7, 2013, at home.
(Below is a copy of the obituary from the funeral home.)
___
Vivian Edna McGinnis, 54, of Lincoln, passed away August 7, 2013 at home surrounded by her loving family.
It was Vivian's wish to be cremated. A celebration of life will be held August 24th, 2013 at 11:00 AM at Madigan Park. Holland Barry & Bennett Funeral Home in Lincoln is handling arrangements.
Vivian was born June 26, 1959 in Lincoln, IL., the daughter of Richard A. and Evelyn (Bumgardner) Raridon. She married Dale McGinnis on August 17, 1979 in Mason City, IL.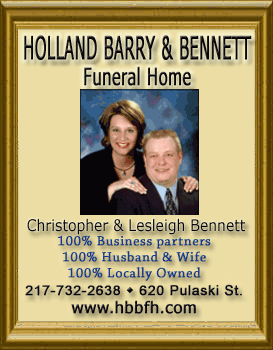 She loved photography and took many pictures of her precious family. Her grandchildren were the light of her life. She enjoyed music and was an avid Illini sports fan, especially basketball. She participated in the Logan County Relay For Life for several years and was a member of the Logan County Breast Cancer Support Group. She worked at Walgreens in Lincoln as Senior Pharmacy Technician. She was of the Presbyterian faith.
Surviving are her mother and stepfather Evelyn and Wendell Koke, her husband Dale McGinnis of Lincoln, IL., her son Jeremy (Michele) McGinnis, her daughter Heather (Adam) Ausmus, grandchildren: Isabelle and Ethan McGinnis and Conner Ausmus, and brothers Russell Raridon and Richard (Paula) Raridon.
She was preceded in death by her father.
Memorial donations may be made to the Vivian McGinnis Fund at CEFCU to be used for her grandchildren's education or to the American Cancer Society.