Tickets now available for presentation of extradition hearings of Mormon Church founder

Send a link to a friend
[August 13, 2013] SPRINGFIELD -- Several state agencies are partnering for a September presentation to highlight Joseph Smith, the founder of the Mormon Church, and his legal issues in Illinois. Participating are the Abraham Lincoln Presidential Library and Museum, a division of the Illinois Historic Preservation Agency; the Illinois Supreme Court Historic Preservation Commission; and the Abraham Lincoln Presidential Library Foundation.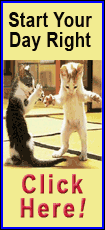 Two days of events will begin in Nauvoo, one of the key settlements in the early years of the Mormon faith, on Sept. 23, followed by a Sept. 24 afternoon re-enactment in Springfield of Smith's extradition hearings. Tickets are now available through www.josephsmithcaptured.com.

Missouri Gov. Lilburn Boggs's attempt to "eradicate" the Mormons caused legal problems for Smith, the Mormon prophet who founded The Church of Jesus Christ of Latter-day Saints. He employed the writ of habeas corpus while an Illinois resident to free himself from extradition to face charges in Missouri.

In Nauvoo on Sept. 23, the events include tours of historic sites in the town, with expert interpretation to give the visitor an inside look at life in Nauvoo in the 1840s. In the evening, a dinner at the Hotel Nauvoo will precede a presentation by Dallin H. Oaks, entitled "Behind the Extraditions: Joseph Smith, the Man and the Prophet." Oaks is a member of the LDS Quorum of Twelve. Reservation information for the dinner will be forthcoming on www.josephsmithcaptured.com. The Oaks presentation will be at the Nauvoo Historical Visitors Center.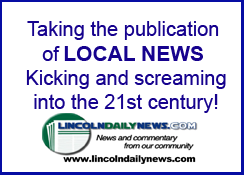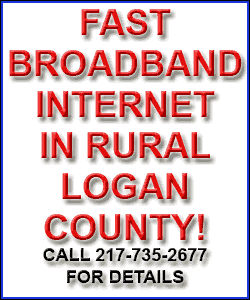 In Springfield on Sept. 24, the events include a theatrical presentation of Smith's three habeas corpus hearings in Illinois, followed by a panel discussion on the use of habeas corpus from Smith's time to the present day.
An encore presentation and discussion will occur on Oct. 14 at the Reva and David Logan Center for the Arts at the University of Chicago. Tickets for the Chicago event will be forthcoming.
"The preparation for these events has been meticulous, representing the efforts of scores of attorneys and judges throughout Illinois," said Illinois Supreme Court Justice Anne Burke, who serves on the committee putting together this series of programs. "Every person in Illinois should want to see this interesting part of the history of our state as well as that of a faith that took its roots right here. From Nauvoo to Springfield to Chicago, everyone who wants to be a part of this wonderful experience certainly will have a chance."
[Text from file received]