Major League Baseball Hall of Famer Whitey Herzog visits Mount Pulaski

Send a link to a friend
[August 07, 2013] MOUNT PULASKI -- Former St. Louis Cardinal World Series champion skipper and Major League Baseball Hall of Famer Whitey Herzog was in Mount Pulaski over the weekend on a local fishing outing with his son, Jim, and two grandchildren, while his wife, Mary Lou, and daughter-in-law, Ann Hubbard Herzog, shopped at Saddie's Secret Place on the west side of the Mount Pulaski square.
Afterward, they all were given a cook's tour of the Mount Pulaski Courthouse State Historic Site by docent Phil Bertoni. Whitey was his usual studious self, asking questions left and right, as did his grandsons and other family members. Besides being in the actual courtroom where Mr. Lincoln walked and worked, he appeared most impressed with the map on the courtroom wall showing the 1850s Illinois 8th Judicial Circuit route on which lawyer Abraham Lincoln spent so many months and years riding his horse, then horse and buggy, over the 450-mile circuit twice a year (1849-1860) following his two-year stint as an Illinois representative in the United States Congress (1847-1848).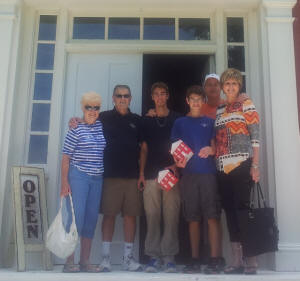 Several pictures were taken of Whitey's grandsons donning stovepipe hats, sitting in Judge David Davis' chair and in the witness-stand chair alongside, with the U.S. Stars and Stripes hanging above, showing its 1848 look of only 30 states.
Herzog enjoys telling the story of trading his Redbird shortstop Garry Templeton for Ozzie Smith of the San Diego Padres after the 1981 season, when Templeton made the Cardinal fans and its management extremely upset due to an obscene gesture to the home crowd.
Herzog recounts that Smith came to St. Louis in the dead of winter to take a look at the surroundings and for a final interview with the Cardinal management. Whitey was "scared to death" that the snowstorm would deter Ozzie from agreeing to the trade -- in fact, Ozzie showed up in a parka and boots as a tease to Whitey, who was so excited about the possibility of landing his services. As we know, Ozzie agreed, and "you know the rest of the story."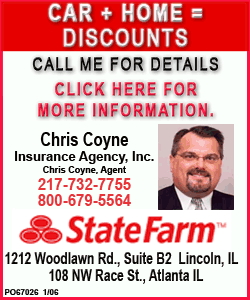 Whitey's lovely and engaging wife, Mary Lou (they were high school sweethearts), relates that he was drafted by the Yankees at the same time Mickey Mantle surfaced -- 1950. It wasn't too long before they noticed the superstar status in Mantle, which relegated Whitey to the bench. But, not to be discouraged, Mary Lou continued, Whitey took paper and pencil and began taking notes on pitchers, hitters and managerial moves.
When an ear infection put an end to his playing days a few years later, Herzog switched gears and went into coaching, then managing. He had done some managing during his stateside stint in the U.S. Army Corps of Engineers during the Korean War and enjoyed it immensely.
The folks in his hometown of New Athens, Ill., know him as Dorrel Norman Elvert Herzog and call him "Relly," but the rest of us know him as "Whitey."
[By PHIL BERTONI]