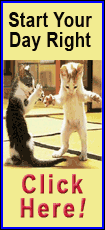 The plan is in addition to an earlier announcement this week of some 1,200 other settlement homes in the West Bank and east Jerusalem. It comes as Israeli-Palestinian peace talks begin this week.
Efrat Orbach, an Interior Ministry spokeswoman, confirmed Tuesday that approval had been given for expanding the Jewish neighborhood of Gilo. The housing plan, which received initial approval last year, would expand Gilo's boundaries farther toward a Palestinian neighborhood.
Orbach said more approvals are needed and it could take years before construction begins.
But Lior Amihai of anti-settlement group Peace Now says the plan needed no further approval and construction could theoretically begin within weeks.
Copyright 2013 The Associated Press. All rights reserved. This material may not be published, broadcast, rewritten or redistributed.