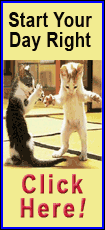 Three big mergers dating back to 2008 have helped the industry limit seats, push fares higher and return to profitability. Investors expected a US Airways-American tie-up to continue that trend, and the Justice Department announcement caught both the airlines and Wall Street off guard.
US Airways Group Inc. shares posted their biggest one-day drop since October 2011. The shares plummeted 13.1 percent, or $2.46, to finish at $16.36. They had quadrupled since late 2011, when AMR filed for bankruptcy protection and US Airways began to pursue the merger.
AMR shares were taken off the New York Stock Exchange shortly after the company filed for bankruptcy protection but still trade over the counter; they dropped $2.64, or 45 percent, to close at $3.17.
The proposed merger would create the world's largest airline by passenger miles, with 6,700 daily flights and annual revenue of roughly $40 billion. The airlines now must fight the Justice Department in court or try to negotiate a settlement that allows the deal to go through.
If the deal is approved, the four biggest U.S. airlines -- American, United, Delta and Southwest -- will all be the products of a wave of mergers that began in 2008. They would control more than 80 percent of the domestic market.
JPMorgan analyst Jamie Baker fears that if the merger is blocked, airlines will be inclined to increase the amount of flying they do, reversing a trend had returned the industry to profitability and lured new investors.