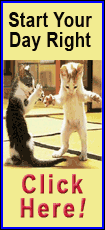 The Office of National Statistics said consumer prices were 2.8 percent higher in the year to July, down from the 2.9 percent rate in June. Higher petrol prices prevented the overall rate from falling by more.
Howard Archer, chief European economist at IHS Global, said inflation may rise back toward the 3 percent mark in the near-term as favorable base effects drop out of the annual comparison and following the recent spike in oil prices. However, he said inflation should start to head downward toward the end of 2013, though that will likely depend on what happens with oil prices.
"While growth has improved markedly recently, we believe that underlying inflationary pressures should still be held down by significant excess capacity and ongoing muted wage growth given appreciable labor market slack," Archer said.