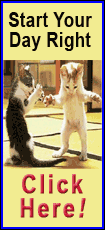 Skerritt joins a star-studded cast that includes Sebastian Arcelus, Chike Johnson, Patrick Page, Tonya Pinkins, Fred Dalton Thompson, John Douglas Thompson and Ashley Williams. Performances will begin Sept. 28 at the John Golden Theatre. Opening night is set for Oct. 20.
Skerritt won an Emmy Award on the CBS drama series "Picket Fences" and his films include "Steel Magnolias," "Top Gun" and "Contact." His other TV credits include "Brothers & Sisters," "Leverage" and "Cheers." He has appeared onstage in Los Angeles and Seattle productions of the play "Love Letters" and as the Stage Manager in the Intiman Theatre production of "Our Town" directed by Bartlett Sher.
"A Time to Kill" was made into a 1996 movie starring Matthew McConaughey, Sandra Bullock and Samuel L. Jackson. It's a courtroom thriller set in Mississippi that centers on a white lawyer defending a black father who has killed the man who attacked his young daughter.
An earlier version of "A Time to Kill" was staged at Washington's Arena Stage in 2011 with Arcelus playing the defense attorney role that McConaughey portrayed in the film. Arcelus has starred in "Elf" on Broadway and as Lucas Goodwin on the Emmy Award-nominated Netflix original series "House of Cards."