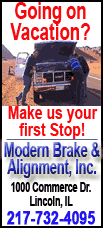 Hines was the 2000 USAC champion, and he is in a dogfight with defending champion Bobby East for the 2013 crown. Just four points separate the two coming into Springfield, and East may be at a disadvantage, having never won one of the prestigious 100-mile national championship races.

Playing in East's favor could be the fact that his Tony Stewart-owned team holds the record for most USAC Silver Crown wins for any car owner since the series inception in 1971. The fact that his father, Bob East, drove in the Bettenhausen 100 and built cars that have won nine of the last 11 races on the Springfield Mile may not hurt either except that Bobby doesn't drive a car that his dad built.

Defending race winner A.J. Fike of Galesburg and a strong contingent of former winners may have something to say about who pulls into victory lane at Springfield on Saturday. Fike became the first central Illinois driver since Don Branson in 1966 and the first Illini native since Gary Bettenhausen in 1983 to finish the 100-mile national championship race at the fair in the first position. Fike returns with the same car and team he won with in 2012.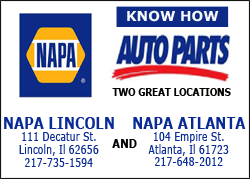 Russ Gamester of Peru, Ind., the 1998 winner, returns with his family operation and a car of a different design.
Dave Darland of Lincoln, Ind., a three-time winner (1997, 1999, 2003), begins anew with a Springfield-based team that has raced at the fairgrounds for over 20 years. Dennis McQuinn has long been the chief wrench and owner for his own championship dirt cars, having Jerry Russell and the now-retired Donnie Beechler behind the wheel. As Galen Fox has scaled back his operation, Darland became available and ran very well for McQuinn at the Indiana State Fairgrounds in May.
Brian Tyler of Parma, Mich., a four-time winner (2004, 2005, 2008, 2011), should probably be sponsored by the Beef Producers Association. Tyler has transplanted his family to North Carolina and become a "gentleman farmer" who buys a cow for the farm after each Silver Crown victory. He currently has 17 USAC Silver Crown wins, second only to fellow four-time Bettenhausen 100 winner Jack Hewitt, and Tyler would love to be in the market for another calf come Saturday afternoon. Ironically, he drives for the same team as Hewitt did when he won his fourth Bettenhausen 100 in 2000.
2008 USAC Silver Crown champ Jerry Coons Jr. of Arizona is expected on Saturday, as is California's Kody Swanson and Indiana's Shane Hollingsworth.
Another driver, currently fifth in the USAC points, is a teammate to Coons and part of a strong Illinois contingent that could find victory lane at Springfield. Canton's Chris Windom is part of an RW Motorsports effort that could run 1-2 on Saturday, and he has experience both in championship cars and ARCA stock cars at Springfield.
Other Illinois drivers possibly in the field are Elkhart's Chris Urish, Benton's Shane Cockrum, Pocahontas' Zach Daum, Murphysboro's Randy Bateman and Granite City's Tad Roach. Cockrum and Fike may add to the weekend by pulling double duty and racing in Sunday's ARCA Allen Crowe 100 as well.
Olney's Levi Jones, winner of the May Hoosier Hundred, has retired from racing.
The 52nd Bettenhausen 100 continues a national championship tradition at the Illinois State Fair that dates back to 1934. No less than nine Indianapolis 500 winners also won the championship dirt track race at the Illinois State Fair, including legends Jimmy Bryan, Rodger Ward, A.J. Foyt, Al Unser and Marion Andretti.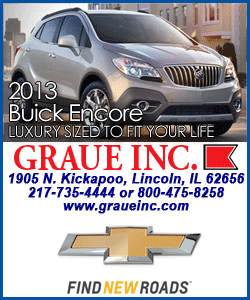 Practice begins Saturday at 9 a.m., with USAC qualifying at 10:25 and the 52nd Bettenhausen 100 at 2 p.m. Also on the card will be the heat races for Sunday's Sportsman Nationals.
[Text from file received from Track Enterprises]