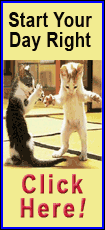 Four teams have already signed up and Bret Bahn, who chairs the tournament, is working to possibly make this an annual event. Games will be played at Lake Park Field. If you have an interest in participating in this new event, you may contact Bahn at 309-613-3005.

Car show

In conjunction with the fall festival, there will be an annual car show on Monday, Sept. 2, at Lake Park in Delavan. Registration will be from 8 a.m. to noon, and the show will run from noon to 3:30 p.m.

At approximately 3 p.m. various prizes and recognition awards will be presented. All awards are presented based on participant voting. Jeff McGee of JD's DJ Services will provide music for the day.

Roland Rich Ford, Moore's Appliances, and Mr. and Mrs. Ted Runyon are sponsors of the car show this year.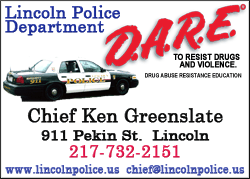 For further information, contact Jeff McGee at 309-244-7178 or visit www.delavanfallfestival.com.
Two dinners planned
A chicken dinner will be served at the festival on Saturday, Aug. 31, from 4 to 7 p.m. The chicken dinner is being served and sponsored by the United Methodist Women.
A walleye dinner will be served on Sunday, Sept. 1, from 4 to 7 p.m. The walleye dinner is being served and sponsored by the Common Ground.
Each of these meals will be served with two sides.
For those not wanting the full meal, the regular food stand line will be open with the usual menu available.
If you are interested in helping serve one or both of these dinners, contact Janet Zimmer at 309-244-8892.
Fireworks
An elaborate display of fireworks will once again be presented at the Delavan Fall Festival. The festival has contracted with Central States Fireworks, and the fireworks will be in Lake Park at dusk on Sunday, Sept. 1.
At the request of festival-goers, the festival board decided to make the change of day to Sunday for 2011 festival. It was so well received that the 2013 fireworks display will remain on Sunday night.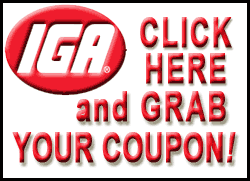 After missing 2012, the fireworks will return this year. So grab your blanket or lawn chair and join the excitement of the colorful display.
10K race and fun run
The 38th annual 10K road race will take place on Monday, Sept. 2. Same-day registration begins at 6:30 a.m. and will close at 7:30 a.m. Race time is 8 a.m.
The course is a 6.2-mile rolling, out-and-back route guaranteed to provide a challenge to all. Split times will be available at the turnaround, and a water station will be at miles 2 and 4. Lake Running Club will provide the race clock and award tallies. This race is part of the Grand Prix Race Series.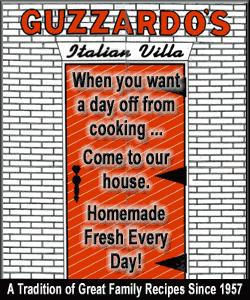 Awards will go to the overall male and female winners, and medallions will be awarded to the top three finishers in each group and the top three Delavan finishers. The runner categories are male and female ages 0-33, male and female ages 34-39, male and female ages 40-45, male and female ages 46-56, and male and female ages 57 and over.
The registration fee includes a shirt if the registration form is received or postmarked by Aug. 25. After that date, the fee remains the same, but entrants will not receive a shirt. Registration forms are available on the fall festival website, www.delavanfallfestival.com, or can be picked up at the city clerk's office or Ayer Public Library.
The 1-mile fun run is free with no need to preregister.
For additional race information, contact Walt Dare at 309-840-2073 or email waltdare@sbcglobal.net.
No medallion hunt
The Delavan Fall Festival board regrets to inform the community that the annual medallion hunt will not be a part of the festivities this year. This is directly due to the lack of volunteers and available resources.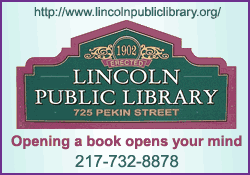 Volunteers
Putting on a festival does not have to require a great commitment from a few, but rather a small commitment from a large group. However, in recent years the group of volunteers has been dwindling and increasing the impact on those who remain.
Volunteers for the festival can do as little as helping with an hour of kids' games to as much as organizing the large groups of folks who run the food stand. Perhaps someone just wants to take on a job prepping sandwiches or marking the lines for the vendor booths. The organizers are not asking for folks to take on a second job, but rather dedicate a couple of hours each year to help put on a festival that brings kids, friends, family and more to the town they call home.
The community has relied on volunteers for many years across many organizations, but with many disappearing, even the festival itself may be on the brink. Remember those who have volunteered for you and help give back to your community by contacting any of the following fall festival board members: Bev Larson, 840-3439; Janet Zimmer, 244-8892; Nancy Behrends, 244-7529; Doris Higdon, 244-8894; or Aaron and Erica Weyhrich, 840-0838.
For more information on the activities planned for the weekend of the festival, visit http://www.delavanfallfestival.com/.
[Text from file received from Doris Higdon]