Add 'review insurance' to your college checklist

Send a link to a friend
[August 10, 2013] ATLANTA -- Most college students have a lot on their minds this time of year. Besides packing clothes, school supplies and other essentials, it's time to meet up with friends again, finalize class schedules and pick up the key to a new dormitory room or apartment. It's also time to call your insurance agent. That's advice from Lane Insurance Group in Atlanta and Grinnell Mutual.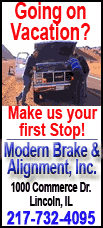 Moving to college, whether into a dormitory or an apartment, may cause insurance needs to change. College students own valuable electronic equipment -- laptops, smartphones, tablets, televisions and more -- in addition to clothes, appliances and furniture. These possessions may be protected under their parents' homeowners or renters policies, but special limits may also apply. If an apartment is rented off-campus, college students may not be covered under their parents' policies.

If students are taking a car with them to school, they might want to check rates in the city or state where they will be attending college before deciding whether or not to remain on the family's auto policy. The best way to find out is to call your local insurance agent.

Questions parents should ask their agent
What limits apply to personal property in a dorm room?

Should an additional endorsement be purchased for electronic equipment?

How will auto insurance premiums change if my child takes his or her car to college or if the car is left at home?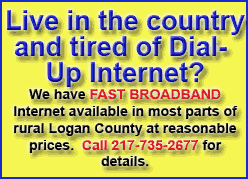 What are the requirements for my college student to qualify for a good-student discount?

How is insurance coverage affected if my child goes to college part time instead of full time?

Will my child be covered under my homeowners or auto policies if he or she rents an apartment?
Moving off-campus? Learn the facts about renters insurance
Renters insurance provides coverage for loss or damage to personal property as well as liability coverage for injuries or damages for which the insured person is held liable.
Renters insurance is inexpensive. According to the National Association of Insurance Commissioners, the average premium ranges from just $15 to $30 per month -- approximately the cost of two pizzas or three to four lattes per month. Some companies offer an auto-home discount if the renter's vehicle is also insured through them.
How much coverage do you need?
When purchasing insurance, it's important to take inventory of the apartment or dorm room contents to determine how much coverage to purchase. When the dollar value of those items is calculated, the total may be surprising.
If a claim is filed, a comprehensive list of items, including purchase prices and serial numbers, may be required by the insurance carrier. Make a quick inventory by taking photos or video of the rooms or use an app like NAIC's MyHome Scra.AAP.book or Know Your Stuff from the Insurance Information Institute. Store the inventory in a secure, off-site location.
___
To learn more about the changing insurance needs of college students, contact Lane Insurance Group in Atlanta at 217-648-2015 or online at lane-insurance.com. With peace of mind about insurance coverage, college students can get back to more important things, like studying for their first exam or ordering pizza on Friday night.
[Text from file received from Lane Insurance]
Grinnell Mutual Reinsurance Co., in business since 1909, provides reinsurance for farm mutual insurance companies and property and casualty insurance products through more than 1,600 independent agents in 12 Midwestern states. Grinnell Mutual is the 123rd-largest property-casualty insurance company in the United States and the largest primary reinsurer of farm mutual companies in North America. For more information, visit http://www.grinnellmutual.com/.