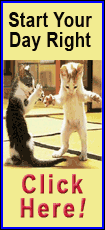 At the center of the federal lawsuit is the "Heart-Check" certification by the American Heart Association, and whether it rightfully conveys that a product carries particular health benefits.
The lawsuit says the nonprofit group lets Campbell and other companies use the "Heart-Check" label on products that run counter to its stated mission, in exchange for fees. The American Heart Association says its goal is to fight cardiovascular diseases and stroke.
To earn its "Heart-Check" certification, the group's website states that products must have no more than 480 milligrams of sodium per serving. But the website also notes elsewhere that "low sodium" is defined as having 140 milligrams or less per serving, the lawsuit notes.
"The AHA, for a fee, abandons its general, non-commercial dietary and nutritional guidelines," the lawsuit states.
A can of Campbell's "Healthy Request" condensed Chicken Noodle Soup, which bears the certification mark in question, is listed as having 410 milligrams of sodium per half-cup serving. The lawsuit notes that there are two or more servings per can, meaning there would be at least 820 milligrams of sodium in a can.
A representative for the American Heart Association, Amit Chitre, said in an email that the group doesn't make recommendations on what qualifies as an appropriate level of sodium for an individual serving. The group simply states on its website that people should aim to eat 1,500 mg of sodium or less per day.
The lawsuit states that the AHA's seal of approval misleads people into thinking in that products made by Campbell "possess some cardiovascular benefit not enjoyed by products that have not been certified by the AHA." It states the only difference is that Campbell pays money for the certification.