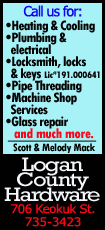 Of those surveyed, 89 percent said they are relying on themselves for retirement funds once they stop working full time. Five percent said that they are relying on the government and 4 percent said that they are relying on a spouse. Sixty-one percent of respondents said that their 401(k) savings will be their only or largest source of retirement savings.
The figures are based on an online survey of 1,004 workers, between the ages of 25 and 75, who contribute to their employer's 401(k) plans.
The results show that people aren't banking on Social Security or other government assistance to help them make it through their golden years.
As a result, workers are boosting their retirement funds. Fifty-five percent of respondents have increased their savings in the last two years. Seventy percent say that their 401(k) is in better shape than ever before.
Although most retirement savings took a hit during the financial crisis, 74 percent say that their 401(k)s have recovered about as fast or even faster than expected.
[Associated Press; By JOSEPH PISANI]
Follow Joseph Pisani at http://twitter.com/josephpisani.
Copyright 2013 The Associated Press. All rights reserved. This material may not be published, broadcast, rewritten or redistributed.