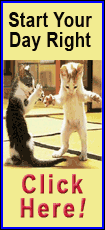 Lenders repossessed 36,964 U.S. homes last month, down 31 percent from July last year, foreclosure listing firm RealtyTrac Inc. said Thursday.
At the monthly average pace through July, completed foreclosures are projected to total nearly 490,000 this year, down roughly 27 percent from last year, the firm said. That's also the lowest since 2007, when 404,849 homes were taken back by banks.
Foreclosures peaked in 2010 at 1.05 million and have been declining ever since. The trend has been accelerating as U.S. home prices have increased amid a resurgent housing market, steady job gains and still-low mortgage interest rates.
The foreclosure pipeline is also getting thinner on the front end.
Lenders initiated the foreclosure process on 60,601 homes in July, down 38 percent from a year earlier, RealtyTrac said.
Foreclosure starts and the number of homes repossessed by banks each increased 6 percent and 4 percent, respectively, from June. But annual increases, which are more telling of the long-term trend, occurred in less than half of the states.
"The most visible sign of distress in the market are foreclosures, and many of these markets have the foreclosure problem licked, for the most part," said Daren Blomquist, a vice president at RealtyTrac.
In a dozen states, including Texas, Colorado, Michigan and Indiana, foreclosure activity levels were at or below the average monthly levels last seen before the housing crash, Blomquist added.
"We expect the number of states in this category to increase in the coming months," he said.
Among the 15 states that posted sharp annual increases last month in foreclosure starts are Maryland (275 percent), Oregon (137 percent) and New York (27 percent).
Completed foreclosures rose on an annual basis in 18 states last month, including Arkansas (266 percent), Oklahoma (126 percent), New York (100 percent) and Ohio (20 percent).
Many homeowners in those states and elsewhere continue to owe more on their mortgages than their homes are worth, a scenario known as having negative equity. Homeowners with negative equity can be more vulnerable to foreclosure should they fall behind on their mortgage payments.