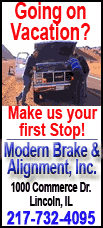 The price of U.S. benchmark oil rose 48 cents to $107.33 per barrel in afternoon trading Thursday. Brent crude, a benchmark used to price imported crude purchased by many U.S. refineries, rose 91 cents to $111.11 per barrel.
The trouble spots right now are Egypt, which is under a state of emergency; Libya, where strikes at oil facilities have curtailed production; and Iraq, where a bomb attack halted oil flowing through an export pipeline. Analysts estimate that concerns about those countries have added $6 or more to the price of oil.
The higher crude prices are not expected to significantly boost U.S. gasoline prices because gasoline supplies are plentiful. The average retail price of a gallon of gasoline stayed at $3.54 Thursday. Wholesale gasoline futures, which signal the price drivers will pay at the pump, did not rise along with oil. The average retail price has fallen 9 cents so far this month and is 17 cents lower than at this time last year.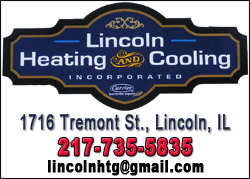 The simmering turmoil in Egypt erupted Wednesday, as clashes between police and supporters of ousted Islamist President Mohammed Morsi killed 525 people and injured 3,700. Egypt is not a major oil exporter, but traders worry that the violence could spill over to more important oil exporting countries or disrupt major oil transport routes that cross Egypt.
"The situation in Egypt deteriorated significantly," analysts at Commerzbank in Frankfurt said in a report. "This makes any return to a more peaceful situation in this country -- which plays a key role in the entire region's stability -- impossible."
Libya is having an even greater effect on oil prices, analysts say. Strikes at oil facilities have helped cut Libyan production by to 650,000 barrels a day from 1.65 million barrels a day a year ago. When the country's oil production stopped completely during the revolution in 2011, oil rose by $20 per barrel over the span of two weeks. Occasional attacks on a pipeline linking Iraq and Turkey have also prevented supplies from reaching global markets in recent weeks.
Oil passed $100 per barrel in early July for the first time since September as Morsi was being ousted. It reached a high for the year of $108.15 on July 19 as Libyan output fell.
A drop in U.S. supplies has also pushed prices higher by raising hopes of an improving economy that would need more diesel, gasoline and jet fuel. Supplies have dropped six of the past seven weeks, declining by more than 30 million barrels over that period, according to the U.S. Energy Department. The U.S. consumes 18.5 million barrels of crude and petroleum products per day.