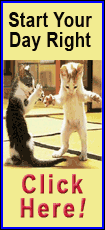 We walked past banks of sophisticated equipment -- the tools of the trade, all in the capable hands of experts trained for specialized procedures. They each busied themselves with different deliveries for other expectant fishermen who were waiting patiently.

Then we came to the bay where my baby lay. And boy, oh boy, was she a big one! She stretched the tape at a whopping 20 feet, 8 inches and tipped the scales at 1,915 pounds. Every trait a proud papa could ask for was there, too. Wide, I mean really wide, at a full 98 inches. And strong? Holy cow! Like she had the strength of 250 horses with an extra 15 thrown in for good measure.

Everything worked perfectly, too. Fit as a fiddle inside and out. Flawless skin, a lightning-fast nervous system, impeccable "plumbing" and intelligence that was off the charts. You could tell that just by looking at her.

We were able to take the baby home right away, and it was only a matter of minutes before she was running. Running fast! She immediately had the agility of an NFL running back. She'd plow through anything you put in front of her, and here's the best part: She always stays dry!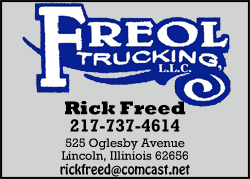 Right from the start she loved fishing. Was born to do it, you could say. She had an almost intuitive sense of where the fish were, and I've never seen anything have the ability to stay on top of those fish like she does.
Everyone in my home welcomed the new addition to our family with open arms. We love her so much. Her name? It's Trophy. Well, Alumacraft Trophy 205 to be more specific. But we just call her Trophy.
Yes, there is a new boat in the Winkelman garage, and we couldn't be happier. And everything I said earlier about picking her up after getting it rigged is true.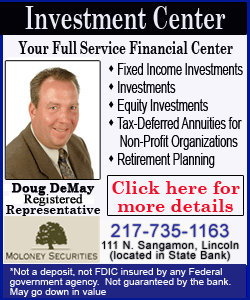 In addition, the boat has some other neat things that you should really consider if you're thinking about a new fishing boat for yourself. For starters, it has wonderfully big storage compartments, which is a must for holding and organizing all your tackle and gear. The rod lockers are just what the doctor ordered, too, because they accept rods up to 8 feet long.
An aerated livewell is critical in a boat, particularly if you're fishing tournaments or keeping fish for the frying pan. This boat has two big ones, both wired in with timers. On the transom, an Evinrude E-TEC 250 delivers speed and power to spare. And my 15 horsepower "kicker" is great for trolling crankbaits, backtrolling with Lindy Rigs and for general boat control.
Everyone's picture of their ideal boat is different. Some want glass; others prefer aluminum. Some want a bass boat; others a multi-species rig. Still others want a do-all boat that keeps the whole family happy by being versatile enough to pull tubes as well as crankbaits. For those, the Trophy 205 is perfect. With plenty of seating, including rear jump seats, you can take a big crew out and enjoy everything the water has to offer.
Hey, look for us on the water with our new baby this year, and on upcoming episodes of "Good Fishing." Until then, good luck to you on all your fishing trips!
Good fishing.
[By BABE WINKELMAN]
Babe Winkelman hosts "Good Fishing" and "Outdoor Secrets," the most-watched fishing and hunting programs on television. Tune in on NBC Sports Network, Destination America, Velocity, Time Warner Sports Texas & New York, and many local broadcast channels. Visit Winkelman.com for air times and more information.