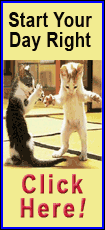 The National Retail Federation trade group predicts that families with school-age children will spend an average of $634.78 on shoes, clothes, supplies and electronics, with total back-to-school spending expected to reach $72.5 billion.
But how do you spend wisely and find the best deals? Here are a few tips from the experts:
PRIORITIZE: Even though it is tempting to get all of your shopping done at once, you should go in steps, says Marshal Cohen, chief industry analyst with The NPD Group. Buy essentials first, then hold off on anything that is more of a treat than a necessity -- those sorts of items will most likely be cheaper later.
"Take advantage of sales as they occur," he says. "The longer we get into the season, the more likely products are going to go on sale."
Another reason to wait, in terms of clothing especially: the fickleness of teen fashion trends, Cohen says. Buy as much of that as you can in September or after school starts.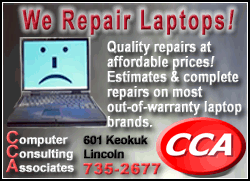 "There's nothing worse than buying something for your kid and finding out nobody is going to wear it," he says. "If green is the color no one is wearing and you bought a green sweater, that's going to sit in the closet, and you wasted a lot of money doing that."
DO YOUR HOMEWORK: The deals are out there, but to take advantage, you have to study up. Check out brick-and-mortar stores' websites or sites like pricegrabber.com or dealnews.com to compare prices to make sure you don't overpay.
Find out when the sales on items you want are. The best deals are on the weekends, Cohen says, but you'll have to fight the crowds.
Store circulars are also an invaluable resource. But Matt Ong, a senior retail analyst at personal finance site nerdwallet.com, warns not go overboard comparing prices on relatively cheap items.
"The best strategy is to price compare on some of the larger items, in terms of the right time and right store to shop at. It is difficult to price compare 97-cent erasers," he says. Better to save $10 or $20 on a backpack than to waste gasoline chasing nickels and dimes.
Another helpful task before you hit the stores is to hit your child's closet, and make sure you're not buying something they already have.
"You'd be amazed at how many things are in there," Cohen says. "There's nothing wrong with teaching kids how to be a little bit frugal."