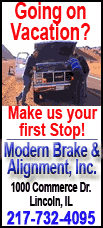 The agreement, filed with the Securities and Exchange Commission Friday, comes days after Ackman resigned from Penney's board as part of a deal to resolve an unusually public battle between the activist investor and the struggling department store.
Ackman's Pershing Square Capital Management has 17.7 percent stake, or 39 million shares, in Penney.
Under the deal, Ackman can make up to four requests to the company to register the sale of his shares. Each request must be for at least 5 million shares and the deal terminates when he owns less than 5 percent of the company's stock.
Pershing Square is not legally able to start selling its stock until at least Tuesday, when Penney is scheduled to report its second-quarter results, because Ackman was privy to confidential financial information as a board member.
The deal gives Penney some control over the timing of any sales.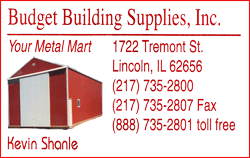 Deborah Weinswig, a retail analyst at Citi Research, said in a note to investors that beginning Nov. 20, Penney may postpone granting a registration to Pershing Square under the agreement or require Pershing Square to refrain from disposing of Penney's stock for no more than 90 days, based on an analysis of the filing. Penney is limited to no more than three such blackout periods in 12 months and no more than 90 days blacked out in entirety.
The Plano, Texas-based retailer can also delay a registration if the board determines that the registration "would materially impede, delay or interfere with any material transaction" that's pending or if Penney is in possession of material non-public information that the disclosure of which would not be in the best interests of the company.
"In our view, the agreement signals that Pershing Square is willing to sell its stake in the company, although it will be done in an orderly fashion and over a period of time," wrote Weinswig. "We believe that this could serve as an overhang on the stock as investors wonder if Pershing Square will exit its stake."
In addition, she said another big investor Vornado Realty Trust, whose chairman, Steve Roth is a Penney board member, could unload more shares.
Vornado, which owns and manages commercial real estate such as office buildings and malls, sold more than 40 percent of its shares in Penney in March. Vornado still holds 13.4 million shares, or 6.1 percent.