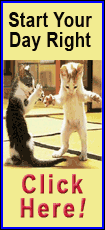 Agents believe they have identified the person behind the alleged "sextortion" scheme, Laura Eimiller, spokeswoman for the FBI in Los Angeles, said Friday. No arrest has been made.
Cassidy Wolf, a 19-year-old graduate of Great Oak High School in Temecula, won the Miss Teen USA crown Saturday.
Wolf has said she would use her fame to highlight cybercrime, and earlier this week told the website of NBC's "Today" show that several months ago she received an anonymous email in which the sender claimed to have stolen images from the camera on her home computer.
The emailer threatened to go public with images captured from Wolf's webcam unless she would provide nude pictures of herself, Eimiller said.
Instead, Wolf went the authorities.