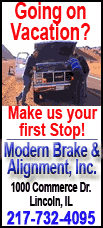 For many years there have been discussions regarding what to do with the city's current firehouse. The firehouse was built in the 1800s, in the days of horse-drawn apparatus. At that time, it was a fabulous facility with plenty of room for all the firefighting equipment as well as room for the city's two large horses and the feed and hay needed to keep them going.

However, with the days of horse-drawn firefighting equipment long gone, the city department has continued to face challenges in making the antiquated firehouse work with modern-day equipment.

For the past several years, the city has talked about what to do and how to finance a new firehouse. With the city in a cash-strapped situation for the past five years, there is no reserve to pay for new construction, and when grants were applied for, they were not awarded. Now, it appears that grant funding for this type of need has dried up.
In addition, the city is facing challenges with the local police department offices. The space, according to Chief Ken Greenslate, is less than half of what is recommended for a department the size of Lincoln.
Another problem the city faces is the condition of the current sewer system. The sewer lines that run throughout the city are in many areas still old-style combined sewers. This means that stormwater runoff and raw sewage are being transported to the waste treatment plant through the same underground pipes. This is something that is highly frowned upon by the Illinois Environmental Protection Agency and something that the city will eventually be forced to correct. Again, the city has known for years that this is a problem that will eventually have to be addressed, but again, there is no money to address it.
Also, the city of Lincoln is required by law to provide a pension plan for the police and fire departments. The plan is funded from city coffers, and for the last several years, the tax revenues earmarked for the payment of pensions has fallen short of the actual dollars expended. The city maintains separate accounts for each fund where those dollars are set in reserve for payment of pensions. Each year, money is being drawn from the reserve cash in order to pay current obligations. This is a common practice that many municipalities and even the state of Illinois have used to balance revenue versus expenditures in pensions for many years.
However, the state has ruled that this can happen no longer. All municipalities are required to have their pension plans at least 90 percent funded by the year 2040.
And finally, since taking office, Snyder has had a vision of making the downtown portion of the city more attractive for those who live and work there, and for those who visit. Snyder and many others believe that keeping the heart of the city alive and well is paramount to drawing in new business, as well as new residents.
The ultimate goal is to preserve the historic essence of the downtown while at the same time incorporating modern conveniences such as wireless Internet access and developing streetscapes that will draw people to the downtown area.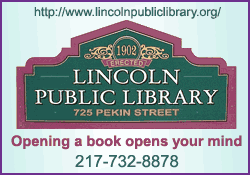 While the ideas for such changes have been well received, the city has not had the money to implement any of those ideas.
Tuesday evening, Snyder presented to the council a plan he had dubbed as "Rebuilding our Foundation." In the plan, he presented the means to fund all these projects through a 4 percent utility tax and revenues received from video gaming.
He proposed that between the two revenues, the city could collect $1,394,300 annually.
He then proposed the money could be used as follows: $10 million, a 30-year bond for a safety complex, with payments to be $600,000 per year; $2 million, a 10-year bond for sewer upgrades, with payments to be $250,000 per year; $2 million, a 10-year bond for downtown, with payments to be $250,000 per year; and an annual contribution to the pension plans of $294,300; for a grand total cash payout of $1,394,300 annually.
Snyder spoke about the problems the city is facing, saying that the current council has inherited all of these issues from the past. He said the city could not just kick the can down the road, and he added: "In a lot of respects, the can was kicked into our laps by a inaction of the past."
Snyder continued by saying he felt that the solution he was proposing was reasonable.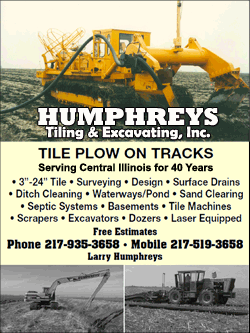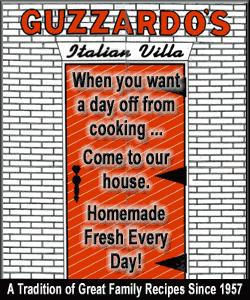 As the council discussed this, the price tag of the safety complex was questioned as Jonie Tibbs noted the rural department on the city's west side cost only $1.3 million to build. Snyder acknowledged that, but he said there was a significant difference in the two departments. Snyder said with the difference in size and the difference in the number of firefighters, he felt that comparing the city's needs to the needs of the county would be like comparing apples to oranges.
Melody Anderson spoke out, saying she wasn't crazy about adding new taxes, but she said: "We have to have some backbone and do what needs to be done to keep this city running. Some of these things are coming. We can have them shoved down our throat and figure out what to do then, or we can start dealing with them now on a more manageable scale."
In Snyder's proposal he had mentioned investigating locations for the fire station and looking at both downtown and the city's west side. Anderson added to her comments that she knew there would be later discussions, but she wanted to put it out there that she is not in favor of building a station on the west side when there is already one out there that the city could be working with.
Tibbs asked if there were any other avenues the city could be looking into for the funding. Anderson spoke up and said they could borrow the money, but they would have to find a way to pay it back. She said to do that, the city would have to cut somewhere else, and there was nowhere else to cut.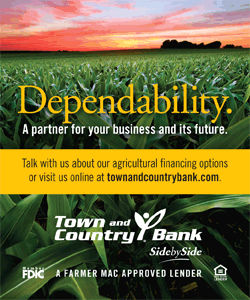 Snyder added that the lion's share of the police and fire department budgets is designated to personnel costs. The only way to reduce those is to reduce staff, and that is something the city really can't afford to do.
Fire Chief Mark Miller also weighed in, saying he had talked to the Lincoln Rural Fire chief, Chad Letterle, and when they built their new facility, they did levy a tax to pay the bond. Miller added that when he took his position, he was told to shoot for setting long-term goals for his department. He said he has never really been able to do that because there is no money for the future. Miller said he, too, hated the idea of another tax, but this was reality.
Tom O'Donohue echoed what Snyder had said earlier, saying he, too, would like to not have to do this, but he said: "We're being forced to make this decision. All these issues have been a problem for a long time. Everyone knew these were problems 20 years ago, and no one did anything about it. Now it is time for us to say, 'OK, this is our job.'"
Anderson asked if the council passes this tax, how soon it would take effect. Sue McLaughlin, city administrator, said that if it was passed this coming week, or even three weeks from now, it would probably be started with the October billing cycle.
Other comments came from O'Donohue and Anderson, who in summary said the problems with the sewer were something the city was going to be forced to address, and the only other means of paying for that would be to raise sewer rates, and not by any small amount.
Snyder said that accepting his proposal would in no way stop the city from pursuing grants. He commented: "If there could be a grant for public safety space, we're going to jump all over it; same thing with the downtown area. We will pursue every grant opportunity out there."
He added: "But, the pension system, that is all in our laps. The burden is on us."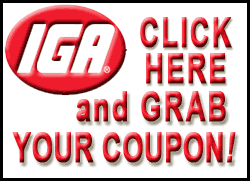 McLaughlin commented that she had just received an email from one of the chiefs; a Chicago suburb has a senior citizen tax rebate. This would address the concerns that had been voiced by Wanda Lee Rohlfs earlier in the evening regarding a hardship to people on fixed incomes. McLaughlin said she would further research it.
As the discussion wound down, Snyder asked if his proposal could be put on the agenda for Monday night voting. With no clear objections, and a few saying, yes, it could, the decision was made to do so.
The council is expected to vote on this on Monday evening. However, they also have the authority to table any motion they feel they are not prepared for.
On Thursday, LDN asked Snyder whether or not a public hearing would be required before imposing this tax.
The mayor responded that with this type of tax, no hearing is required.
[By NILA SMITH]
Part 1: Mayor's proposal of utility tax for 'rebuilding our foundation' to be voted on Monday