Kelley Tierney of Cornland took home first prize in the Husband Calling Contest on Sunday afternoon. The victory was her eighth in 10 tries but her first since 2009.

Kyle Barton of West Des Moines, Iowa, won the Hog Calling Contest. He is a three-time champion, having won previously in 2010 and 2011.

Both enjoy the spirit of competition and already are planning to return next year to defend their titles.

"I just love everything about the fair," Tierney said. "It was a fluke that I did it the first time, but I love it, and I enjoy coming up with new ideas every year."

"I like to see someone's first-time hog calling and how much fun they have," Barton added. "It's priceless."

A new sponsor this year sweetened the prize money that they will receive. DuPont Pioneer, a global developer and supplier of advanced plant genetics, pledged $100 to each winner. This is in addition to the $100 they will receive from Hog Inc., a pork processor in Greenfield, and the $250 they won in state fair premiums.

While Tierney plans to apply her prize money toward a trip to the Kentucky Derby, Barton was not so sure how he will spend his winnings.

"Maybe I'll buy a corn dog," he said with a laugh.

The two calling contests are longtime fair traditions and generate both national and, occasionally, international publicity. A capacity crowd gathered at the Lincoln Stage to watch this year's competitions.

Monday was Senior Citizens/Scouts Day

Boy Scouts, Girl Scouts and fair visitors 60 and older were admitted to the fairgrounds for free on Monday. Special events, including inductions into the Illinois Senior Hall of Fame, took place in the Senior Citizens Center.

Later in the day, there was a concert by Native Run on the Happy Hollow stage; New Odyssey performed with the Illinois National Guard 144th Army Band at the Grandstand; and the Illinois Tractor Pulling Association presented truck and tractor pulls.

NASCAR driver to promote E-85 at Illinois State Fair

Legendary NASCAR driver Kenny Wallace will make a pit stop at the Illinois State Fair on Tuesday, Agriculture Day, to promote ethanol fuel.

Wallace will visit from 11 a.m. until noon at the Commodities Pavilion, where he will address the lunchtime crowd and greet racing fans.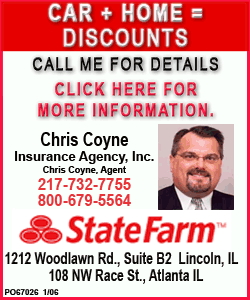 Visit mobile website at ISFmobile.info
ISFmobile.info is your personal guide to everything that's happening at the state fair. You can see contest results, find your favorite vendor, see where your favorite band is playing and much more.
Illinois Building/Senior Center open daily
The Illinois Building/Senior Center is open daily from 9 a.m. to 5 p.m. and features interactive, informative displays and quality entertainment geared toward seniors. Various tests and screenings are available, such as hearing tests and blood pressure checks. Screenings include pulmonary functioning, bone density, mental health, facial skin cancer, body composition, height and weight, and blood sugar. The Prairie Heart Center and the Illinois Department on Aging are sponsoring these screenings.
Free shows daily at Happy Hollow