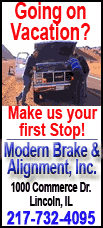 WTAE-TV reports Robertson told the couple to always love and forgive one another as they were wed Saturday morning at a Field & Stream store near Pittsburgh.
Robertson popped in for the nuptials of Mehgan Cook, who sported a camouflage sash on her dress, and Charlie Miller, who was completely clad in camo gear.
The two hadn't planned on marrying at the store but Cook said they were eager to meet Robertson.
"I was going to cancel the wedding 'cause I heard Willie was coming," Cook told KDKA-TV.
Instead, Cook said, her mother came up with the idea of a wedding at the store -- and they got a surprise when Robertson appeared during the ceremony.