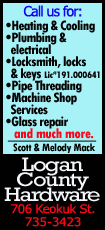 Bergen began by discussing a recent decision by the city of Lincoln to consider hiring a retail consultant. Any study that would be done by the consultant would help the city to determine the state of Lincoln's retail shopping through research of specific data.

Bergen said the city had not found a consultant they are satisfied with, but a recent trip to a conference at Western Illinois University revealed that a group at the school might be able to do such a study for free. Bergen also said his office does not have the manpower to accomplish such a task, and retail development is not his area of expertise.

On a related note, another study Bergen read at the conference revealed that Lincoln is retaining around 76 percent of its retail dollars, which means people are spending more money in Lincoln than some people may realize.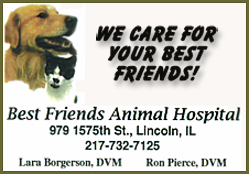 In a brief update on the county's inclusion in a CEDS region, Bergen said that next year the county will have to pay only $3,000 in dues rather than $5,000. He also said that with a combination of partnership funds and a grant, there will not be a need for any fundraising in the process of finalizing the county's placement into the region.
Bergen said that the process of establishing a business incubator in Atlanta is still moving forward. The placement of the building has changed; the building will be located behind the library. Bergen said the design of the building will also change a little, and the city of Atlanta will be using TIF funds to help with construction.
"The Atlanta City Council has been extremely supportive of this project. Everything has been a unanimous decision from them," Bergen said.
He also took some time to elaborate on a recent request from the committee for a look at the county workforce demographics.
According to statistics Bergen provided, Logan County's employment is primarily composed of agriculture-related positions, making up just over 45 percent of the workforce. Manufacturing positions are the second-most numerous at 17 percent, and health care employment is at roughly 10 percent.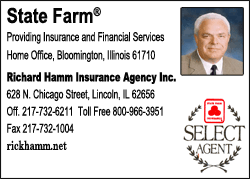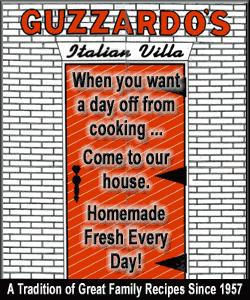 Bergen said he was surprised not at the large amount of agriculture-related employment in the county, but the relative lack of two-year educational programs for agriculture in the area. Lincoln Land Community College in Springfield and Illinois Central College in Peoria do have that kind of program available, but that does not help to fill the void for students who do not want to go to Springfield or Peoria.
Bergen hopes that in the future, he can begin talks with local colleges to gauge interests in such a program.
Bergen said he worked with a similar set of circumstances in Indiana, and the program that was established there continues to grow every year.
Bergen also thinks that food processing will likely grow along with agriculture-related businesses in the county.
On the opposite end of the workforce spectrum, technology-related careers are, while not nonexistent, a very small portion of county employment. Bergen said there are only around a hundred purely technology-based jobs in the county, but that number is expected to grow in the future as technology changes.
Bergen also mentioned that he hopes to see progress on a technology-based incubator in the near future. Such a venture would allow younger people who want to pursue a career with computers to get a glimpse at the field they are interested in.
Bergen said he feels good about his position in Logan County, as there other areas in Illinois that are having a much harder time filling old properties with businesses.
"This is a good situation to be in. ... We don't have all these giant holes to fill in where everyone else is just trying to fill holes. I know we've had some losses in the past, but it could have been a lot worse," said Bergen.
Committee members present for the discussions were chairman David Hepler, Robert Farmer, Bill Martin, Gene Rohlfs and Chuck Ruben. Jan Schumacher and Brian Bergen were also present.
[By DEREK HURLEY]