AT&T donates $25,000 to Illinois Agriculture in the Classroom

Send a link to a friend
[August 20, 2013] SPRINGFIELD -- Teachers and students head back for a new school year, ready to learn about agriculture daily, thanks to a generous gift to fund agriculture calendars. Representatives from AT&T presented a check for $25,000 to Illinois Agriculture in the Classroom, or IAITC, during Ag Day at the Illinois State Fair, marking AT&T's second consecutive gift to the program and another example of the company's efforts to support the agriculture community in the state of Illinois.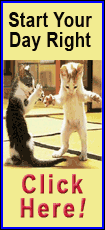 As a result of this generous gift, Illinois Agriculture in the Classroom will distribute the Illinois Agriculture School Calendar to more than 25,000 classrooms. This educational tool and IAITC program staple features a different agriculture theme each month, often related to the time of year and topics of interest. Daily "ag facts" keep students engaged in learning about the importance of agriculture and how it helps put food on their tables. Other teacher-favorite features are nutrition information, vocabulary words and suggested reading.

"The Illinois Agriculture Calendar works seamlessly in conjunction with other IAITC materials," said Kevin Daugherty, director of education for Illinois Agriculture in the Classroom. "Students look forward to reading the daily 'ag fact' on the calendar. In fact, teachers tell us that often students will remind them that they need to read their ag fact for the day if she forgets. It's truly a great way to keep agriculture a part of education every day."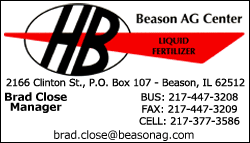 "At AT&T we invest in education to ensure the next generation of leaders and workers is prepared to meet the challenges of the global Internet-based economy," said Paul La Schiazza, president of AT&T Illinois. "Today, we are proud to announce our support for the Agriculture in the Classroom program. This program helps the next generation more fully appreciate the benefits of agriculture to the people and the economy of Illinois."
"We appreciate the commitment AT&T shows to the entire state of Illinois," said Susan Moore, director of the IAA Foundation. "By investing in a program like IAITC, urban and rural students alike benefit from understanding how important our farmers are. We are thankful to have a continuing partner like AT&T who sees how making that connection from farm to fork is so vital today, particularly for the livelihood of our agriculture community."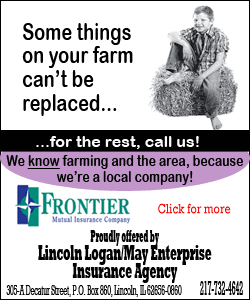 IAITC has a rich history of being the agriculture education resource for teachers to use in classrooms. All of its lessons meet Illinois Learning Standards, and teachers use the program to enhance their existing curriculum. County coordinators and volunteers form a network to deliver programs and materials with accurate agriculture content to teachers and children in all 102 Illinois counties. Universities and public school systems recognize the IAITC program as the source for training teachers and educating children about the importance of agriculture, including the role it plays in providing healthy food choices to achieve a nutritious diet.
Illinois Agriculture in the Classroom is the top funding priority of the IAA Foundation, Illinois Farm Bureau's charitable foundation. Funding from agribusiness and related industries, state government, commodity groups and individual donors helps the IAA Foundation reach its annual goals to raise funds to implement IAITC programming and provide teaching resources throughout the state of Illinois.
[Text from file received from Illinois Farm Bureau]