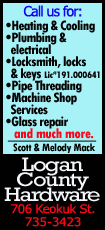 The finance report was one of the topics that brought comments from members of the public. This month's meeting of the committee ended with inserting a $2,500 raise for Emergency Management Agency director Dan Fulscher into the fiscal 2014 budget.

Originally, the EMA committee had decided to give Fulscher a raise of $9,564 in 2014. This amount had been suggested by Fulscher, and he had asked for the raise to be added gradually over the span of the next four years. Board member Terry Carlton said at the EMA meeting that the discussion was moved to the finance committee in order to ensure that a majority of the board could have their say on the matter, and the raise was amended.

The raise has not been completely approved, as the budget is still being created and is subject to change.

"The budget will go into a draft and be looked at several times, and then it will come before the board and it could still be amended," said Chuck Ruben.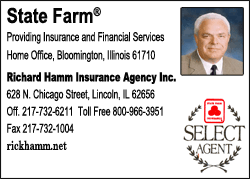 "Every salary except for elected officials are open for discussion," added Carlton.
Bruce Huskins, a guest at the meeting, told the board that as he understood the situation, Fulscher has two part-time jobs: one for 911 and the other for EMA. As a result, Huskins said he was not sure what qualified Fulscher to receive the potential benefits of a full-time position, such as retirement and health care.
Huskins said the public is upset with how the county government is "picking the taxpayers' pockets" in order to pay county employees.
Ruben said that in this specific instance, both of Fulscher's jobs are combined into one full-time position for the sake of pension under the Illinois Municipal Retirement Fund. IMRF is the system within the state government that pays government employees, and both EMA and 911 are groups that pay into the fund.
Another guest at the meeting told the board: "Firemen don't get a raise for every fire they put out, and the same goes for every arrest and conviction a policeman makes. And that's their job, and they're not making anything close to what Mr. Fulscher is making." The guest also mentioned that Ruben had previously stated to leave the motion off the agenda, and that getting grant money was part of Fulscher's job.
Ruben replied, saying that a topic of this nature can still be brought forward for a discussion, but not a vote.
"It would be out of order for us to bring this forward to vote on, because it is a budget change, and therefore it has to come up with the budget," Carlton explained. "That's the process." He added that the grants Fulscher has won over the years for the county have far outweighed the salary he asks for. As of July of 2013, Fulscher has received over $3.7 million since he was hired as director for EMA and 911.
Andy Anderson said he plans to bring up the topic in the future for additional discussion.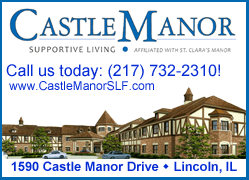 Fuslcher also spoke at the meeting. He told everyone present that he originally wanted to see a raise over four years and that a person in his position with a part-time job working over 20 hours per week can qualify for IMRF.
"I think I'm very prudent with your tax dollars. I don't think there's a time that anybody calls for help and I'm not there or the phone isn't answered," said Fulscher. "I think I worked hard to justify what I'm making ... That's why we talked about it in open meetings."
Fulscher commented on the grants he has received, saying that the only grant program that is part of his job description is the Emergency Management Performance Grants. The other grants he worked for have been found through the resources at his disposal, and all of the work has been his own.
Huskins said the grant money is still tax money, and it's still taxpayers paying for it.
Lisa Bobb, a county employee, asked the county board where this money would come from, as she has heard several times that the county board does not have extra money, specifically for health insurance. She asked board member Kevin Bateman if he did propose to give Fulscher the full initial requested raise ($9,564) in one year instead of four.
"I would like to know where this money is coming from, when he was the outspoken person at every health insurance meeting, saying that the county board does not have any money," said Bobb.
Bateman said he did make the comment concerning Fulscher's potential raise, and nobody asked him why he said it. Bateman explained that the conversation surrounding Fulscher's salary focused on comparisons with neighboring counties and "the great job he has done over all of these years, and all of the money that he has saved this county with the grants coming in."
"If we give him a small increase this year, then it's up to the next board to decide salaries. ... My motion was to set his salary at the limit that he asked for, and if you listen to the minutes, you know I asked Mr. Fulscher if he would be asking the other board (911) for a raise and he said no," said Bateman.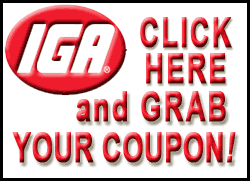 Bateman said it would be easier for future boards if the salary was set now rather than potentially increased every year for a few years.
Bobb reiterated that she did not know where the money for such a raise would be coming from, as other employees have been told multiple times that there is no extra money available for additional health coverage or pay increases. Ruben said each department was given a 3 percent increase to their salary line items last year, which was the first increase in several years. However, by law the board cannot dictate the exact specifics of who gets a raise in each department.
Vice chairman David Hepler cut the discussion short, saying that while not everybody agrees on topics like this, this kind of discussion is what ultimately helps to bring the board forward as a whole to piece a budget together.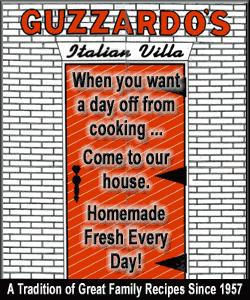 Another topic that brought conversation was the report from the Executive and Economic Development Committee. After months of deliberation, the committee brought forward two motions in an effort to establish a project compliance and oversight management position, or PCOM, for the oversight of a transportation grant, as well as the redistribution of duties that secretary Pam Meagher has taken on since she was hired. The motions originally came forward as follows:
Meagher would be hired as PCOM and secretary at a salary of $37,500, plus an additional $2,500 next year, bringing the total to $40,000. This motion would also come with an increase in the part-time line item to $10,000, which would be used to hire part-time help for Meagher's office.

The second motion would be to hire Will D'Andrea as an office manager, in addition to his other positions in regional planning, GIS and zoning. D'Andrea would also see an increase in salary, bringing his pay to $65,000.
On the first motion, Carlton said that such an increase to Meagher's salary would be too much compared with those who have worked for the county longer than she has.
Anderson said it would be worth the raise, as Meagher's duties have increased since she was hired and she has stayed the most informed as to the PCOM requirements. Anderson also added that the grant she would be overseeing will pay for most of her salary.
Kathy Sanders, a county employee, said that it does not seem fair if Meagher gets such a raise in pay when there are other employees, Sanders included, who have not seen much in the way of wage increases over the past several years. Another employee, Shannon McCray, echoed the statement.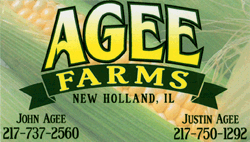 Meagher said it would be impossible for her to continue the work she has been doing and take on the PCOM position simultaneously. "Right now, I have 62 hours of comp time sitting on the books," she said. Meagher also said the part-time position that could be brought in would help to ease that workload. "I feel like I have offered a reasonable compromise to the board to get this done," she said.
Bill Martin agreed, saying that Meagher's workload is the big factor in this decision.
Meagher also said that the PCOM position is more akin to an auditor than a secretary, which will be very different from anything she has done as a secretary.
Sanders said she does work with grants and audits for the probation offices in the county, but she does not see that kind of a raise.
Ruben reiterated that only those elected or appointed can be given individual raises. Meagher is one of those employees, as she was appointed to her position.
"You can't come here and say you didn't get a raise and blame us," Ruben said.
Carlton attempted to amend the motion for discussion purposes so that there would be a 3 percent increase in Meagher's current salary of $28,640 and a $20,000 position added to aid in the office. Carlton said he would like to see more money in the part-time line item in order to take even more of the workload off Meagher's desk. The amendment failed.
Bateman also attempted to amend the motion for discussion purposes. Bateman said he would like to see Meagher's salary change to $34,000. He also wanted to create a full-time position at an unspecified salary to free up time for anyone involved in county business. Bateman's amendment also failed.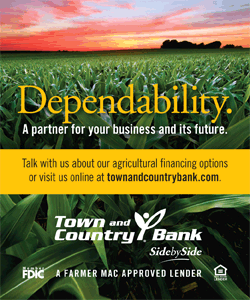 "It sounds like we're spending money like crazy. But if you come to some of the meetings, every year we budget the money, and every year we move the money to spend it somewhere else. ... It's not increasing the budget; we're moving money around," Bateman said. "As a board of whole, we all have stewardship of the county's dealings, and I can point to every single one of us who have come up with an idea to save the county money."
The other discussion concerned the potential hiring of Will D'Andrea as an office manager, in addition to his other positions. He would also see an increase in salary, bringing his pay to $65,000. D'Andrea's office would change locations if he took on this job. He would also take on a few more research duties for the county when they come up.
Ruben said he wishes he could provide a job description at the moment, but it is too early to tell exactly what everyone involved will be comfortable with in determining his duties. Ruben also said that they have come to an understanding that if D'Andrea is not satisfied with the job, he can cease being the office manager and return to his former job at his former salary.
It was decided by the board that the issue of the job description would return to committee prior to the official vote. The board will vote on both of these issues on Tuesday.
Board members present for the meeting were vice chairman David Hepler, chairman Robert Farmer; Bill Martin, Andy Anderson, Andy Meister, Kevin Bateman, Pat O'Neill, Gene Rohlfs, Chuck Ruben and Terry Carlton. Dan Fulscher, Will D'Andrea and Bret Aukamp were also present, as were over a dozen other guests.
[By DEREK HURLEY]