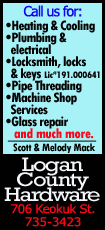 When Max and Betsy Mitchell purchased their new balloon this year -- a happy gray and pink elephant with large ears and a big trunk -- they quickly decided that the balloon was definitely the coolest of cool, thus naming the elephant El Fonz.

"To us, he is the Fonz of Elephants, because he is really cool and everyone loves him," the Mitchells said.

Max Mitchell has been piloting balloons since 1978 and has attended every Lincoln Art & Balloon Festival. The family has had a variety of shaped balloons. Most recently they flew Felix the Cat at the festival, but in the last couple of years they have flown their regular globe-shaped balloon, Travelin' Light.

Mitchell said the family had an opportunity to sell Felix and decided it was a perfect opportunity to bring another happy animal into their balloon family. He noted that El Fonz, with its large ears and long trunk, is larger than Felix and that because of its gray and pink coloring, it is going to "glow well."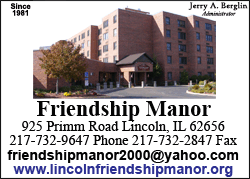 The Mitchells have quite a ballooning history, not only in Logan County but in their lives on the whole.
It was ballooning that brought Max and Betsy together, and on their wedding day they held their ceremony outside with five balloons as the backdrop.
"Ballooning also provided an important factor in raising our two children," Mitchell said. "Ballooning always made our family work together as a team, even when we might be in the middle of disagreements, with safety behind all of our actions.
"Now we have grandchildren, and we're having fun introducing them to ballooning. In addition, Mitchell said, "our son just became a new balloon pilot. We look forward to flying side by side with him."
The Mitchells have participated in several balloon events around the country, including the "big one" in Albuquerque, N.M. "I have attended events in Canada many times, Japan, Illinois, Texas, California, Wisconsin, North Dakota, Florida, Ohio, Indiana, Kentucky, Michigan, Iowa, New Mexico and Arizona," Mitchell said. "Our best friends were developed due to ballooning. Joan and Brewster Parker of Logan County Title Company asked to sponsor our balloon during the first balloon event in Lincoln. Clearly, they became more than just a sponsor, but our best friends throughout the years."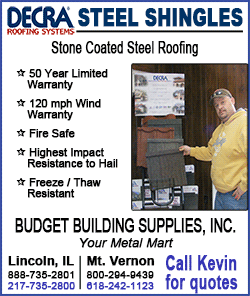 Mitchell and El Fonz will participate in the launches and glows as well as the Saturday morning fly-in.
When asked if he had a strategy for hitting the target, Mitchell responded: "My only strategy is to make a toss to the target, but often the balloon has other thoughts and goes in a different direction. We will see if El Fonz and I agree to go in the same direction this year."
Mitchell said there is very little about the Lincoln Art & Balloon Festival that his family doesn't love.
"We love participating in the Lincoln event," Mitchell wrote in an email. "We LOVE our sponsor of 25 years, Joan Parker and her staff at Logan County Title. We love our crew every year who help to fly and celebrate. We love the volunteers and appreciate all of the hours they donate into making this event safe and fun for everyone. We Love the Art Fair and always take home too much beautiful artwork. We Love the downtown shops, especially Bill Bree from Three Roses. He has on more than one occasion, packaged our purchases and allowed us to pick them up on Sunday before heading home. We love the landowners who allow us to take off and land on their property. We love THE BLUE DOG INN and the Chinese family who run First Wok and are always there to serve us late after our flight. Everyone, including Mayor Keith Snyder, has been extremely welcoming to our family and it has been appreciated."
Mitchell concluded: "Thank You Lincoln for 25 years of great family-time, friendship building, shopping and memories."
[By NILA SMITH]