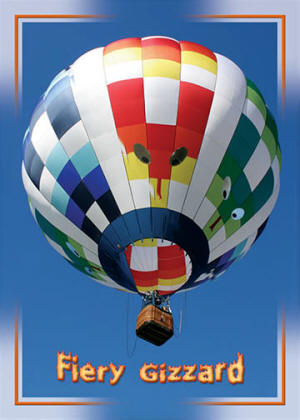 Lincoln welcomes 1st-time pilot Jared Miller in his Fiery Gizzard

Send a link to a friend
[August 22, 2013] This year the Lincoln/Logan County Chamber of Commerce and the community will welcome a new balloonist into the fold at the 40th annual Lincoln Art & Balloon Festival.
Jared Miller will be traveling to Lincoln from Mount Pleasant, Iowa, with his colorful balloon, the Fiery Gizzard. Picking this new balloon out from the 33 that will be aloft on Friday and Saturday evening should be easy. The balloon with its brilliant colors will have its eyes on you while you have your eyes on it!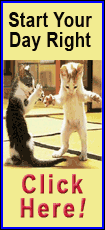 Miller and his wife became interested in flying like many other pilots, by serving as part of a balloon crew. They experienced that first taste of ballooning back in the 1990s when they crewed at a festival in Miller's hometown of Bowling Green, Ky.
He has now been flying six years.
Miller said his favorite part of a balloon festival is being around the people and watching how they respond to the balloons.
"I still feel in awe of them (balloons)," Miller said, "and I love to watch others learn about them."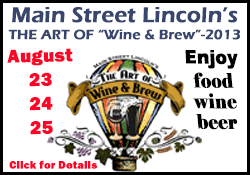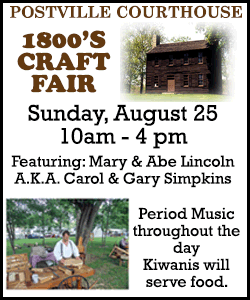 The Fiery Gizzard got its name from a trail near Chattanooga, Tenn. Miller said he was told about the trail by friends, but to him it just sounded like the perfect name for a balloon.
Miller said he will be looking forward to the bag toss competition on Saturday morning, and his only strategy is to try to hit the "X."
If you get the chance to welcome Miller to the festival, be sure to do so. He and his wife enjoy meeting new people and sharing their balloon with those who love them as much as they do.
[By NILA SMITH]