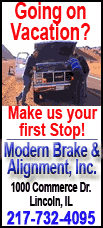 Union Pacific asked a federal judge this week to declare it has the authority to install the cameras under the railroad's existing labor agreements. Kansas City Southern railroad won a similar lawsuit last month over the objections of labor unions.
The National Transportation Safety Board recommended installing the inward-facing cameras to monitor crews after the 2008 collision of a Metrolink commuter train and a Union Pacific train in southern California that killed 25 and injured more than 100.
Metrolink did install cameras after that crash, which was blamed on a distracted Metrolink engineer sending text messages.
Omaha-based Union Pacific wasn't ready to install cameras until this year because the railroad had to determine how the footage would be used and how the cameras would be installed on its fleet of more than 8,000 locomotives, spokesman Tom Lange said.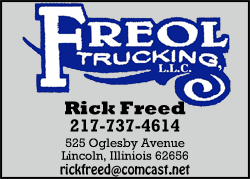 In recent years, the dangers of distracted railroad conductors have been highlighted by crashes like the Metrolink collision and this summer's crash in Spain that killed 79 people after the driver of a passenger train failed to slow down for a tight curve while talking on a cellphone.
Union Pacific says it believes that adding the cameras will help prevent catastrophic crashes.
The United Transportation Union and Brotherhood of Locomotive Engineers and Trainmen unions have both resisted efforts to install crew-monitoring cameras.
The unions have argued that railroads should have to bargain with them over installing the cameras because it represents a change in working conditions. Officials with both unions declined to comment on Union Pacific's effort because they hadn't seen the court filing.
Kansas City Southern has been installing cameras in its locomotives ever since the July ruling that determined the issue didn't require bargaining with the unions, railroad spokeswoman Doniele Carlson said.
"Installation of inward-facing cameras will provide additional security for train crew employees, enhance compliance with KCSR and (Federal Railroad Administration) operating rules, and improve overall safety," Carlson said.