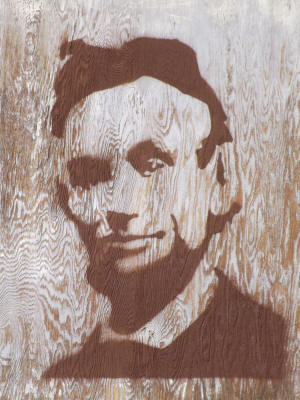 Have you seen the hidden Lincolns?
Go on a scavenger hunt in downtown Lincoln
Send a link to a friend
[August 23, 2013] There are a few new portraits of our 16th president floating around town this week. They are part of a project that is being developed to encourage folks to stop, look around and learn a little bit about the history of our town as well as about Abraham Lincoln.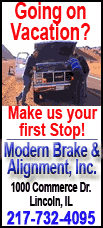 According to Kathy Vinyard, who works at City Hall, the project will be a scavenger hunt of sorts that requires looking for QR codes, scanning them to learn a bit of local history, then looking for the hidden Lincoln portrait that will be close by.

Vinyard said the project is a cooperative effort between the city of Lincoln, the Lincoln Park District and local artist Chris Tice.

On Aug. 27, 1853, Abraham Lincoln, before he was president, christened the city of Lincoln with juice from a watermelon. It is a piece of the town's history that everyone knows and is happy to share with those who may be unaware.

To commemorate that special day, Vinyard said the "Hidden Lincoln" project is starting with 27 Lincolns. However, over the next few years, the group intends to grow the collection to a total of 53 to signify the year of the christening.

Roy Logan of the Lincoln Park District provided the following explanation of how the project will work:
(Copy)
There will be 27 QR codes displayed in store windows, on sidewalks and even on a Looking for Lincoln sign! Scan this with your smart phone and it will link you to a site–specific web page where you will learn the significance of your location and how it relates to our President or the city of Lincoln itself. Read through the informative text and you'll find some trivia questions and clues to finding your next "Hidden Lincoln." Now you are on your way! Throughout downtown there are "Hidden Lincoln" silhouettes. There are 27 of these large silhouettes of our 16th President that will be painted or displayed as a window cling high and low, in alleys and on the exterior walls of our downtown buildings. Searching to find QR codes and silhouettes in Historic downtown will make this a great family friendly adventure.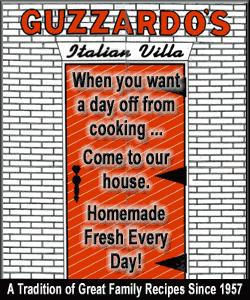 Vinyard said that to help keep the search family-friendly and kid-friendly, the group sought out assistance from students at Adams, Central and Washington-Monroe schools. They asked the students to write down questions they would ask the president or ask about our town.
Vinyard said the trivia is fun and informative. For example: What was Abraham Lincoln's middle name? Or, how many bricks are in a one-block brick street?
Vinyard said all 27 Lincolns are in place, and the QR codes will be coming very soon. Be sure to keep an eye out for them, and in the meantime, play a game of "I spy" and see if you can find all 27 portraits.
[By NILA SMITH]