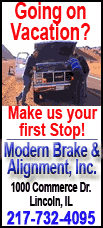 The Irelands are well known in the community as one of those couples who are always ready to lend a helping hand to whoever needs it.

Nancy has for many years been the lead coordinator of the annual MS Walk in Lincoln and works diligently to keep that event growing.

The Irelands have also been very active with the balloon festival since its inception 25 years ago. They began with the festival as volunteers, but when Jim attained his pilot's license, they happily took to the skies with fellow balloonists in their beautiful balloon, Sunglow.

Ballooning by the Irelands, like many other pilots, has been a family affair throughout the years. Both of their daughters have been actively involved in ballooning, with daughter Brenda working hard as a crew member and daughter Sherry serving oftentimes as a co-pilot.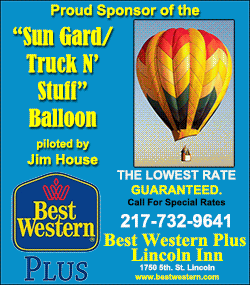 In addition to piloting, the Irelands also dedicate their time each year to serving as pilot co-coordinators for the Lincoln festival.
For the Irelands, the excitement of ballooning involves not only taking to the skies but also going to new places and making new friends along the way. The Irelands have flown in several states and have even attended the country's largest festival, in Albuquerque, N.M.
One of Jim's favorite and most significant accomplishments as a pilot is a flight he made in 1996. In that flight, Ireland lifted off in Macomb. Four hours and 232 miles later, he touched ground just south of Bloomington, Ind.
Below is a copy of the resolution passed by the city of Lincoln on Monday:
WHEREAS, August 23-25, 2013 will mark the 40th Annual Art & Balloon Festival in Lincoln; and
WHEREAS, Jim and Nancy Ireland took their first balloon ride in Napa Valley in 1985 which led to a love of ballooning and Jim flying his first balloon in 1989; and
WHEREAS, Nancy has always been Jim's crew chief as they have flown in balloon events across Illinois and in the Albuquerque Balloon Fiesta in New Mexico; and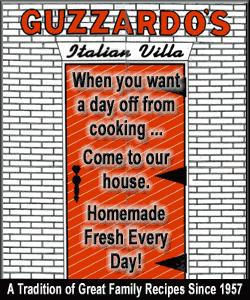 WHEREAS, ballooning has always been a family affair with their daughters actively involved with Jim & Nancy's balloons as well as their own; and
WHEREAS, the Irelands fly their own balloon in the Festival here in Lincoln and have been involved in the Balloon Festival here each year of its existence; and
WHEREAS, the Jim and Nancy also serve as pilot co-coordinators, a valuable role that makes the Lincoln Balloon Festival an organized, fun, and well-functioning event for all participating pilots; and
WHEREAS, because of the efforts of the Irelands the City of Lincoln is blessed each year to have talented balloon pilots and crews join us in Lincoln during the last weekend in August to display their skills, beautifully decorate our skies, and delight us all.
NOW, THEREFORE, BE IT HEREBY RESOLVED by the Mayor and City Council of Lincoln that Friday, August 23, 2013 shall be "Jim & Nancy Ireland Day" in the City of Lincoln, Illinois as a fitting tribute to the Irelands, their love of ballooning, and their faithful participation in and continuing devotion to both the community of Lincoln and the Lincoln Art & Balloon Festival; and be it further
RESOLVED, that we congratulate Jim and Nancy Ireland on being named Grand Marshalls of the 2013 Annual Art and Balloon Festival parade; and be it further
RESOLVED, that the people of Lincoln join us in extending to Jim and Nancy our deep gratitude and appreciation for the time, effort, and passion they have committed to make the Lincoln Balloon Festival a success and for all they do for our community each day of their lives.
Dated this 19th day of August, 2013.
Keith Snyder, Mayor
Susan Gehlbach, City Clerk
[By NILA SMITH]