[August 23, 2013]
Send a link to a friend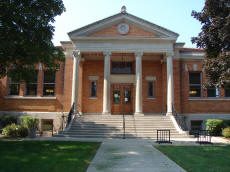 This weekend will be a great time to pick up some really good reading material for cheap.
Be sure to drop in at the basement sale in the Pegram Room of the Lincoln Public Library.
This week library director Richard Sumrall offered a sneak peak at all the amazing items that will be offered for sale.


Pictures by Curt Fox