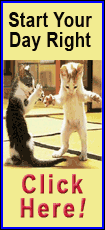 In a 2-1 decision, a three-judge panel upheld the first-degree murder conviction of Deyundrea Orlando Holmes for the 2003 shooting death of Kevin "Mo" Nelson outside a Reno recording studio.
Holmes wasn't arrested until 2008 after genetic evidence recovered from a cigarette butt gathered at the murder scene matched his DNA. He was on parole in California at the time of his arrest. He was convicted and sentenced in 2011 in to life without possible parole.
In his appeal, Holmes argued Washoe District Judge Janet Berry should not have allowed a jury to hear lyrics to a rap song, "Drug Deala," that he penned in jail while awaiting extradition from California.
Part of the lyrics read, "I catching slipping at the club and jack you for your necklace." In gangsta parlance, "jacking" is slang for robbery.
The lyrics also referenced, "I'm parking lot jacking, running through your pockets with uh ski mask on straight laughing."
Witnesses said Nelson, a known drug dealer, was lured to the recording studio by Holmes and others on the pretense of a methamphetamine sale.
Two men wearing ski masks and black clothes, later identified as Holmes and another man named Max Reed, accosted Nelson and his friend Kenny Clark, in the parking lot, according to court documents. During the struggle, Nelson's shirt and chain necklace were torn off and his pockets turned inside out.
Nelson's attacker, identified as Holmes, then removed his ski mask, declared that he was going to shoot him, and then he did. Nelson staggered, fell and died. Clark managed to call 911 and flee.