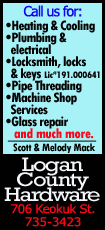 The medical device, InTone, strengthens muscle tone in a woman's pelvic floor by combining a daily exercise program, voice-guided instruction, biofeedback and micro-current stimulation. It treats both stress incontinence and urge incontinence.

The InTone device is available at Memorial Home Services' Springfield location at 644 N. Second St.

Up to 30 million women in America have experienced bladder leakage issues, according to the National Association for Continence. About 1 in 4 new mothers experience leaking after normal delivery and about 1 in 6 after cesarean section.

"Many women are reluctant or embarrassed to discuss urinary incontinence with their physicians and don't receive any treatment," Gildner said. "For those who do seek treatment, other options -- such as absorbent pads, medications and surgery -- have not always been effective."
Stress incontinence can occur when lifting, sneezing, coughing, laughing or exercising, Gildner said. Urge incontinence is the unwanted and sudden need to urinate. Both can be caused or exacerbated by childbirth, obesity, excessive exercise, lack of exercise, age or trauma.
The physician customizes the settings for InTone, and the patient is shown how to use it at home. A sensor in the unit measures pressure to determine if the patient is doing the exercises properly.
The biofeedback unit uses voice-guided instruction to take the patient through the routine and reports her muscle isolation and strength. Each daily session takes about 10 minutes, and data from each session is recorded.
After two weeks or so, the physician analyzes the recorded data, adjusts InTone based on the patient's progress, and at-home treatment sessions continue. Most patients should experience progress in a few weeks and experience effective relief in 90 days, Gildner said.
For more information, call 217-757-7932.
[Text from file received from Memorial Medical Center]