For 46 years, Alpert lived the dream with her husband, Larry; they had a happy home, children and thriving careers. When Larry died, Susan experienced the ultimate aloneness, fearing her happiness would never return.

"No, it wasn't easy to recover from the loss of a loving partner at my side, but I did, and learned how to be very happy on my own. It's possible at any stage of life," says Alpert, author of "Driving Solo."

"I've spoken to those who have been divorced or separated from their spouse, or they just haven't met that special someone yet, and they, too, feel a sustained loss -- similar to a death. But, as I've learned, going solo can be an unexpected and fulfilling experience."

Alpert reviews important markers along her journey to finding happiness again:

Taking control

Whether you're widowed or emerging from a breakup, you have to re-evaluate and assess where you are and take steps to move forward.

If you were married and you've been off your game for a while -- you've neglected a stack of mail, been out of touch with friends, etc. -- start making progress, one task at a time. If you've been left with papers and bills to handle, create a system, perhaps a digitized one, to restore order.

If your girlfriend or boyfriend left you, it's time to recognize and respect your self-worth. Consider getting into good physical shape with an improved diet and a schedule for training.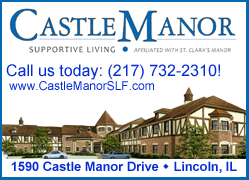 You might even consider a professional reboot -- anything that gets you focused on something constructive can help you move on. Remember, you're responsible for yourself. It's you who has to take action.
Ease the throttle
While it's essential to take proactive measures, it's not wise to try to do it all at once. In some areas you should throttle back.
Aim for achieving a regular sleep schedule. Stress often affects one's ability to sleep well, and current research is finding the heightened negative side effects of insufficient sleep.
Also, take a break while awake. You'll think more clearly, have more energy and be prepared for the next steps, whatever they may be. Take a deep breath, get outdoors. Even a short walk is an excellent stress-reliever while providing moderate exercise.
We all know that it's important to eat balanced meals, but you're human and that's not always possible. You may be tempted to indulge in junk food, alcohol and other drugs while in emotional pain, but this ultimately makes life harder. Hint: Try to include different-colored items on your plate; that's an easy way to eat well.
If you're grieving, know that eventually, you'll feel better
The initial stages of Alpert's grieving were new and terrible.
"People said the feeling wouldn't last forever. My response? -- 'That isn't doing me any good right now, is it?' They hadn't lost Larry, I did," she says.
Immediately, she knew things would never be "normal" again -- life would be different. It was going to be a long and painful process. She had to go through the experience of loss. Until then, she could expect to yo-yo between emotions, her therapist said.
"In time, I got my health and strength back. I found a reason to get out of bed each morning, and although unexpected and different, I have a wonderful, exciting and joyful life today," she says.
___
Susan Alpert is the creator of "Chaos to Control," a program through which she coaches the bereaved on business aspects of death and other major life changes. Alpert -- a successful businesswoman, educator and entrepreneur who has run several multimillion-dollar companies -- created the program after losing her husband of 46 years. She is the founder of several companies, numerous focus groups and most recently her own consulting firm (susanalpertconsulting.com).
Alpert holds a master's degree in education and psychology, and has extensive experience in the fields of negotiation, finance, international services and business. She is a frequent guest speaker and has been featured on countless radio and television programs.
[Text from file received from News and Experts]