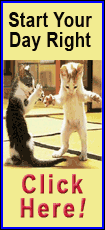 The National Association for Business Economics surveyed 220 of its members in July and August. The survey found that members were more concerned about the size of deficits in the next two decades than current deficits or deficits over the next 10 years: 43 percent of the economists named budget gaps in the 2020s and 2030s as the top fiscal challenge, compared with 37 percent who chose projected deficits over the next 10 years.
The policy survey found that no consensus on the best way to address those deficits.
The NABE said 39 percent of those surveyed felt the best way to address the deficit-to-gross domestic product ratio in the next few decades is a mix of spending restraint and increased revenue. It said 32 percent believe the best single tool would be greater spending restraint, and 20 percent said enacting policies designed to encourage economic growth would be the best tactic.

Ballooning costs for Social Security and Medicare as the U.S. population ages are expected to result in growing long-term budget deficits.
The NABE said there is broader agreement about monetary policy, as a majority of panelists think the Federal Reserve's current policy is "about right." But the respondents widely diverged on when they think the Fed will stop its policy of buying bonds to prop up the economy.