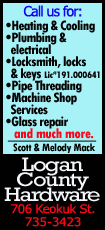 U.S. benchmark crude for October delivery fell 50 cents, or 0.5 percent, to $105.92 a barrel on the New York Mercantile Exchange. It swung between $105.56 and $107.37 earlier in the day.
The U.S. Commerce Department said that orders for durable goods had their largest drop in almost a year, reflecting a struggling manufacturing sector. Orders for goods mean to last at least three years fell 7.3 percent in July.
Traders are watching economic reports closely, speculating about when the Federal Reserve could begin phasing out its economic stimulus. That pullback depends on the health of the economy.
Some see the weak reports as an indication that the Fed might wait before slowing down its stimulus.

The price of oil is has risen about 15 percent in the past three months on concern that unrest in Egypt and civil war in Syria could disrupt production and exports, especially in Libya and Iraq. It has also raised the specter of spreading violence that could block important supply routes. There are signs that the United States could be closer to an armed response against the regime of Syrian President Bashar Assad if claims are confirmed that his forces used chemical weapons.
While tension in the Middle East has lifted prices in recent months, lower demand from refineries and the end of summer driving season in the U.S. have created a "template for lower prices," said Stephen Schork, an oil analyst and editor of The Schork Report. Should tensions in the Middle East ease, the price of oil could fall as low as $95 a barrel, he said.