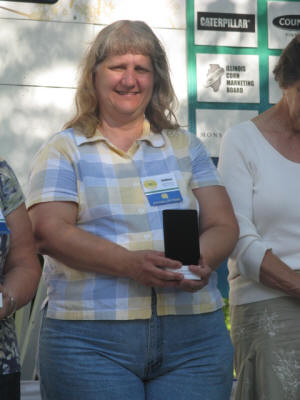 Illinois 4-H Foundation inducts largest-ever Hall of Fame class
Kathleen Buse among inductees

Send a link to a friend
[August 21, 2013] The Illinois 4-H Hall of Fame recognized 65 new inductees during the 4-H Family Event on Aug. 10 at the Illinois State Fair.
Kathleen Buse from Logan County is included in the Illinois 4-H Hall of Fame Class of 2013. Buse is leader of the Wide-A-Wake 4-H club, kitchen manager for the spaghetti meal sponsored by the 4-H Foundation, organizer of the summer International Cooking Camp program and a longtime Logan County 4-H volunteer who has put in countless hours of support toward the local 4-H program.
The Hall of Fame is designed to recognize exceptional 4-H alumni, 4-H volunteers and former 4-H staff who have a track record of extraordinary career achievement or exemplary service to 4-H.
"This is our ninth class of inductees since recognition began in 2004," said Angie Barnard, director of the Illinois 4-H Foundation. "Itís also our largest class, and we commend them for their commitment to the Illinois 4-H Youth Development Program.
"These longtime volunteers fully embody what 4-H strives to instill in youth," Barnard continued. "They are caring, dedicated, generous leaders. The Illinois 4-H Foundation is extremely proud to be able to provide this honor to each and every one of them, and we thank them for their service to this wonderful organization."
Each inductee received a commemorative Hall of Fame medallion and will be added to the virtual 4-H Hall of Fame listing at http://4hfoundation.illinois.edu/hall_of_fame.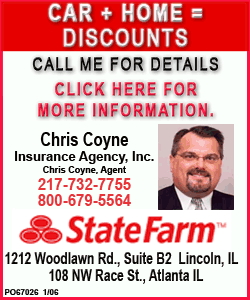 The Illinois 4-H Foundation established the statewide Hall of Fame in 2004, and nominations are made by University of Illinois Extension staff.
The Illinois 4-H Foundation raises private funds that are invested in Illinois 4-H programs that provide meaningful, positive development experiences for Illinois youth to develop leadership, citizenship and life skills. To learn more, visit http://4hfoundation.illinois.edu/.