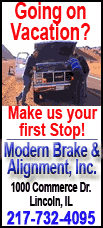 "For all intents and purposes, whatever I did before 'Eat, Pray, Love' doesn't exist," Gilbert said during a recent interview. "I've had some really lovely encounters with very sweet people. Someone will come up to me and say, 'I just want to tell you I loved your first book so much. It changed my life.' And I know they're not talking about that book of short stories I published in the 1990s."
This fall, Gilbert returns to fiction with "The Signature of All Things," a globe-trotting family saga set in the 18th and 19th centuries. It's her first novel in more than a decade and a book she could never have taken on without the triumph of "Eat, Pray, Love," her million-selling account of the spiritual and geographic journey that followed the collapse of her first marriage.
"Writing serves different purposes in different seasons in life," says Gilbert, 44, now remarried. "In my 20s, I was seriously pursuing an avocation in literary fiction. Then I used writing all through my 30s just to work some stuff out, just to take on some really important things I had to figure out myself. Now, I'm in this really wonderful moment where I have the resources and the time to return to fiction in a bigger way than I could have had in my 20s."
Gilbert is among several authors who are crossing from one side to the other between fiction and nonfiction. Ishmael Beah, the former child soldier from Sierra Leone who debuted with the best-selling memoir, "A Long Way Gone," has written the novel "Radiance of Tomorrow." Jesmyn Ward, whose novel "Salvage the Bones" won the National Book Award in 2011, has a memoir, "Men We Reaped."
In "The Death of Santini," Pat Conroy tells a nonfiction story about his father, who inspired the classic Conroy novel "The Great Santini." Gilbert's friend Ann Patchett, whose novels include "Bel Canto" and "State of Wonder," is back with a memoir, "This Is the Story of a Happy Marriage."
"I have to go looking for fiction, but nonfiction, which is essentially just life, is always there," Patchett says. "I'm writing nonfiction all the time. I got to the point where I had so much of it that I wanted to shape it into a narrative. The experience of publishing this book feels really different from publishing a novel. Novels are nerve-racking, major productions. 'This Is the Story of a Happy Marriage' is easier. It's just me."
Fiction writers sticking to fiction include Thomas Pynchon, Jhumpa Lahiri and Alice McDermott. "The Secret History" author Donna Tartt ends a decade-long absence with the novel "The Goldfinch," and Stephen King continues the story of his classic "The Shining" with "Doctor Sleep." Helen Fielding has some new adventures for her fictional heroine in "Bridget Jones: Mad About the Boy."
Philip Roth and Alice Munro are apparently done with writing books, but others of their generation have new works of fiction, including E.L. Doctorow, Lore Segal and Norman Rush. Meanwhile, Marisha Pessl and Pulitzer Prize winner Paul Harding look to build on the success of their debut novels.