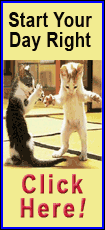 Walid al-Moallem also said a second trip by United Nations experts to the site of last week's purported chemical weapons attack has been delayed because of disputes between rebel groups.
Al-Moallem spoke at a press conference in Damascus, a day after U.S. Secretary of State John Kerry stated there was "undeniable" evidence of a large-scale chemical attack likely launched by the regime of President Bashar Assad.
Kerry used particularly tough language to refer to the alleged poison gas attack in a Damascus suburb, saying that an "international norm cannot be violated without consequences."
The remarks were the clearest justification yet for U.S. military action in Syria, which, if President Barack Obama decides to order it, would most likely involve sea-launched cruise missile attacks on Syrian military targets.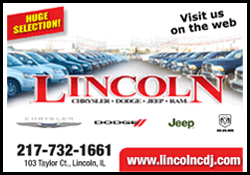 Support for some sort of international military response was likely to grow if it is confirmed that Assad's regime was responsible for the Aug. 21 attack that activists say killed hundreds of people. The group Doctors Without Borders put the death toll at 355.
Obama has yet to say how he will respond, but appeared to be moving ahead even as the U.N. team already on the ground in Syria collected evidence from the attack.
At the news conference, Al-Moallem called the U.S. accusations that the Syrian regime likely used chemical weapons "categorically false."
"I challenge those who accuse our forces of using these weapons to come forward with the evidence," he said. Syria would fight back in case a U.S. strike, he added.
"We have the means to defend ourselves and we will surprise everyone," he told reporters at a press conference in Damascus. "We will defend ourselves using all means available. I don't want to say more than that," he added.
He declined to elaborate or say to what specific means he was referring.
He also said rebels in the capital's suburbs known as eastern Ghouta have postponed the U.N. team's visit by one day because gunmen could not reach agreement about guaranteeing their safety. He did not elaborate.
The U.N. team traveled Monday to the western Damascus suburb Moadamiyeh, one of the areas affected by purported chemical attack, where they collected samples and testimony after a treacherous journey through government and rebel-held territory. Their convoy was hit by snipers but members of the team were unharmed.
U.N. Secretary-General Ban Ki-moon said he had instructed U.N. disarmament chief Angela Kane in Damascus "to register a strong complaint" with both the Syrian government and opposition representatives for the convoy attack.
U.N. spokesman Farhan Haq said the team plans to go out again Tuesday to do more sampling, and activists said the team was expected in the eastern suburbs of Zamalka and Ein Tarma.
An Associated Press photographer outside the team's hotel in Damascus, however, said that while he saw Kane and Swedish chemical weapons expert Ake Sellstrom leave the hotel heading to an undisclosed location, the remaining inspectors stayed behind.
[Associated Press; By ALBERT AJI]
Copyright 2013 The Associated Press. All rights reserved. This material may not be published, broadcast, rewritten or redistributed.