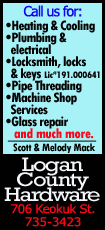 The first, the original, mentioned a claim from Bo that his superiors had told him to cover up an aide's disappearance. That transcript was soon replaced with one that made no mention of the claim, or of Bo's Communist Party bosses.
Beijing was happy to let Bo call a former police chief a liar, or his wife mentally ill, as prosecutors described his alleged individual economic and administrative misdeeds. But that redaction shows how focused the party leadership was on keeping itself out of the proceedings.
The Jinan Intermediate Court released a surprising amount of details from Bo's trial, issuing regular microblog posts and same-day transcripts that included testimony, cross-examination, details of evidence and defense statements. But the partial openness is less a sign of legal reform than of the leadership's desire to lend credibility to a process believed to have a foregone conclusion: a lengthy jail sentence for Bo for dragging the ruling Communist Party into a lurid scandal of corruption, murder and betrayal.
"Publicizing details of the trial has paid off" for the authorities, said Chen Jieren, an independent political commentator who said the public could see for themselves the extent of Bo's alleged corruption.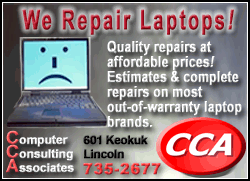 "Before the trial, there were many supporters of Bo who said it was just part of a political struggle," Chen said. "Now there's solid evidence. Everybody has seen that, even if there was no political struggle, Bo's crimes still exist."
Bo, formerly Chongqing city's top leader, has denied charges that he netted $4.3 million through corruption, that he interfered with a murder investigation involving his wife, and that he caused his former police chief Wang Lijun to attempt to defect to the U.S., embarrassing the party and setting off the scandal.
In the five-day trial that closed Monday, the court's openness was seen as unprecedented in recent decades for such politically charged proceedings. Foreign journalists were kept out of the courtroom, however, and the altered transcript shows the leadership's desire to erase any mention of politics.
In the first version of one of Monday's transcripts, a prosecutor rejected Bo's argument that he was following orders from above to fabricate a medical certificate to hide Wang's disappearance when he fled to the American consulate. The prosecutor said the fake certificate was issued before superiors' orders came down and that in any case, the directive didn't include such an order.
The transcript then disappeared from the site. It was replaced shortly after by one that excluded the prosecutor's reference to Bo's argument.
That deletion points to the party's sensitivity about being implicated in Bo's alleged crimes.
It is unknown what other details have been similarly omitted, but many legal and political experts in China said that overall, the transcripts seem to have presented the proceedings fairly.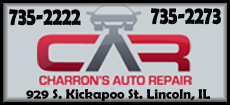 "Don't disparage the director of this drama. He's revealed our current era to a great extent, but without losing control," wrote Luo Changping, a prominent editor, on his microblog. "And don't belittle the defendant for his awkward way of cooperating in completing this drama. There's never been a focal point quite like this in causing people to gather around and think. A bigger common factor is that at least, from here, we can strive for rule of law."
But even as the court released details from Bo's trial, there were strong reasons to doubt it would usher in greater openness in China, or fairness in a judicial system controlled by the party. Authorities have been waging a crackdown on online expression and civil society, detaining journalists who have exposed alleged corruption and arresting bloggers and rights activists who urge officials to declare their assets.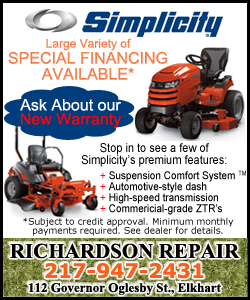 Bo's trial itself was designed to avoid references to politically thorny issues that could spark factional disputes in the party. The charges against Bo avoided widely held accusations that he trampled over the law in waging an anti-mafia crackdown in Chongqing, including illegally seizing millions of yuan in assets from entrepreneurs and using summary trials to convict them based on confessions extracted using torture.
Political observers speculate that trial details were decided through backroom deliberations between Bo's supporters and opponents within the leadership about how long he should be locked away. The charges were then tailored to the sentence, while omitting his political offenses to avoid alienating his allies, they say.
Despite the meticulous scrubbing of politics from the trial's proceedings, many widely followed commentators stepped in to fill in some of the missing context, pointing to the unchecked power with which Bo ruled over his city and the tangled web of political and business connections through which illicit funds could flow.
"Details in Bo Xilai's case show that all officials, in the eyes of the party secretary, are his henchmen and family servants," wrote Tong Zhiwei, a law professor at the East China University of Politics and Law, on his microblog. "It's nearly impossible for them to do things according to the law and not according to the leader's will."
But party leaders would likely be disappointed if they had hoped the trial would turn Bo's followers against him. The media-savvy fallen politician mounted a feisty defense, portraying himself as too busy to scrutinize his family's affairs and as a well-meaning public servant surrounded by duplicitous people. While denying criminal conduct, he expressed contrition for some missteps.
"I didn't manage my family and my subordinates well. I have made serious errors and let down the party and the people," Bo said at the close of the trial Monday.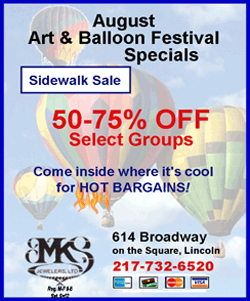 Political analyst and Beijing historian Zhang Lifan said it was a mistake for the leadership to avoid prosecuting Bo for political offenses, because now there's a chance he could resurface if political winds shift.
Bo is widely regarded as having unnerved some in the party leadership with his naked ambition to scale to the apex of Chinese political power with Mao Zedong-style mass mobilization campaigns and the fostering of a personality cult.
"The real factor behind this case was that he was seeking supreme power, but they did not pursue any charges on this front. This is the prosecution's strategic error and now it's hard to redeem," Zhang said. "He has still maintained his fans while creating new difficulties for the current leadership and fear in his opponents."
[Associated Press; By GILLIAN WONG]
Copyright 2013 The Associated Press. All rights reserved. This material may not be published, broadcast, rewritten or redistributed.