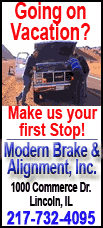 The meeting at The Hague was about setting up an international conference to find a political resolution to the Syrian crisis. A senior State Department official said Monday the meeting between Undersecretary Wendy Sherman and U.S. Ambassador to Syria Robert Ford with their Russian counterparts was postponed because of the ongoing U.S. review about alleged use of chemical weapons in Syria.
The U.S. says it has evidence that chemical weapons very likely were used by the government of Bashar Assad. The U.S. official said the meeting will be rescheduled because a political solution is still needed in Syria.
The official was not authorized to publicly confirm the changes and spoke on condition of anonymity.
[Associated Press; By DEB RIECHMANN]
Copyright 2013 The Associated Press. All rights reserved. This material may not be published, broadcast, rewritten or redistributed.