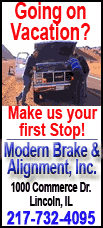 One widow described calling her slain husband's cellphone to hear his voicemail greeting -- only for the greeting to disappear a few months ago. Another imagined what her daughter's walk down the aisle would be like without her father.
More witnesses are expected to testify Tuesday against Maj. Nidal Hasan, convicted last week of 13 counts of premeditated murder. A jury soon will decide if Hasan deserves a death sentence or life without parole.
Hasan could also speak to defend himself, though it's not clear that he will.
[Associated Press; By MICHAEL GRACZYK and NOMAAN MERCHANT]
Copyright 2013 The Associated Press. All rights reserved. This material may not be published, broadcast, rewritten or redistributed.