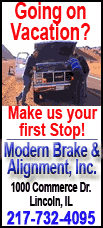 Today's highlight in history:
On August 27, 1883, the island volcano Krakatoa erupted with a series of cataclysmic explosions; the resulting tidal waves in Indonesia's Sunda Strait claimed some 36,000 lives in Java and Sumatra.
On this date:
In 1776, the Battle of Long Island began during the Revolutionary War as British troops attacked American forces, who ended up being forced to retreat two days later.
In 1859, Edwin L. Drake drilled the first successful oil well in the United States, at Titusville, Pa.
In 1908, Lyndon Baines Johnson, the 36th president of the United States, was born near Stonewall, Texas.
In 1928, the Kellogg-Briand Pact was signed in Paris, outlawing war and providing for the peaceful settlement of disputes.
In 1939, the first turbojet-powered aircraft, the Heinkel He 178, went on its first full-fledged test flight over Germany.
In 1942, the Times of London published an editorial calling on the British government to promote the production of penicillin, the first mention of the antibiotic by a newspaper.
In 1957, the USS Swordfish, the second Skate Class nuclear submarine, was launched from the Portsmouth Naval Shipyard in Maine.
In 1962, the United States launched the Mariner 2 space probe, which flew past Venus in December 1962.
In 1963, author, journalist and civil rights activist W.E.B. Du Bois died in Accra, Ghana, at age 95.
In 1967, Brian Epstein, manager of the Beatles, was found dead in his London flat from an overdose of sleeping pills; he was 32.
In 1979, British war hero Lord Louis Mountbatten and three other people, including his 14-year-old grandson Nicholas, were killed off the coast of Ireland in a boat explosion claimed by the Irish Republican Army.
In 1989, the first U.S. commercial satellite rocket was launched from Cape Canaveral, Fla. -- a Delta booster carrying a British communications satellite, the Marcopolo 1.