Plan ahead for your online hereafter
Asset protection lawyer offers 3 steps to take now
Now, you really can live forever, but that's not necessarily a good thing.
(Click here for the rest of the story.)
---
Friendship Manor residents are friends in deed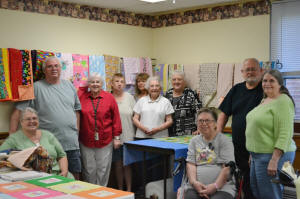 From left: Malinda Jones, Jerry Berglin, Ruth Miller, Margaret Nelson, Marianee Wessoly, Ruby Glickerman, Lena Gregory, Judy Conover, Larry Martin and Pat Cooper.
Not pictured: Greta Lane and Rosemary Meyer.
Every baby born at Abraham Lincoln Memorial Hospital leaves with a handmade baby blanket, thanks to the residents of Friendship Manor. Friendship Manor residents have been donating their time and talents to the hospital for this project for close to two years. The volunteers have made approximately 450 blankets. (Click here for the rest of the story.)
---
Social Security column
Reflecting on 78 years of Social Security
By Carolyn W. Colvin, acting commissioner of Social Security
BALTIMORE -- There are special moments when people look back and evaluate a life or an era: birthdays, class reunions, holidays, anniversaries. Time is, after all, simply the stringing together of a number of events, some small, others significant. These events can speed by quickly, but each one can have an effect on the greater whole. A lifetime of seemingly mundane events can pass in what seems like the blink of an eye until one looks back to examine them and realizes just how much has filled the space. (Click here for the rest of the story.)
---
---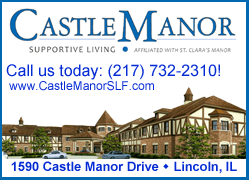 ---
Study ties higher blood sugar to dementia risk
WASHINGTON (AP) -- Higher blood-sugar levels, even those well short of diabetes, seem to raise the risk of developing dementia, a major new study finds. Researchers say it suggests a novel way to try to prevent Alzheimer's disease -- by keeping glucose at a healthy level.
(Click here for the rest of the story.)
---
Why everyone needs an 'incapacity plan'
3 experts share tips for protecting yourself & your assets
Dementia has become the No. 1 cause of disability globally, according to the World Health Organization. (Click here for the rest of the story.)
---
Ready to make the jump? Now's the time for a heartfelt encore
Mother of reinvention shares tips for finding work that feeds the soul
They're called second acts, encore careers or reinventing yourself -- they're the completely new and different jobs people take in midlife or later. (Click here for the rest of the story.)
---