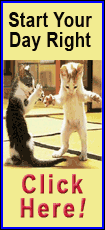 "I thought in his best interest, since I knew he wasn't going to be on the football team, was to tell him early," coach Mike Shanahan said. "Give him a chance, possibly, to get with another football team."
Also cut Monday as NFL teams reduced their rosters -- they must be down to 75 on Tuesday -- were receiver Braylon Edwards and running back-kick returner Joe McKnight by the Jets; receiver Derek Hagan and fullback Spencer Larsen by Tampa Bay; linebacker and special teams ace Niko Koutouvides by New England; and receiver Jordan Norwood by Cleveland.
The New York Giants activated defensive end Jason Pierre-Paul from the physically unable to perform list. Paul had disk surgery on his back in June, and it's uncertain if he will be ready for the season opener at the Cowboys in less than two weeks.
"I'm not playing any preseason games and I don't even know about the Dallas game," Pierre-Paul said.
"I just want try to get better and test it out and see how it is taking on double teams and all that. Right now, there's nothing to be said about whether I'm going to play come the opener."
Stallworth was hindered through most of training camp by a hamstring injury. He caught two passes for 33 yards in preseason games.
"You could see with the setback with his hamstring, he just wasn't ready," Shanahan said.
Stallworth has played for six teams over 10 NFL seasons. He appeared in only one game last year with the New England Patriots before an ankle injury ended his season.
He was suspended for the 2009 season by NFL Commissioner Roger Goodell for violating the league's personal conduct policy for a DUI vehicular manslaughter charge.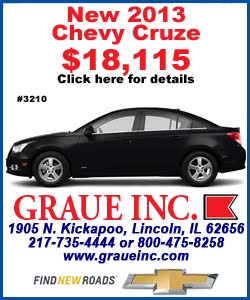 The 30-year-old Edwards was dealing with a leg injury that kept him out of the Jets' preseason game against the Giants on Saturday night. Edwards was signed just before training camp began last month, marking his third tenure with the Jets.
McKnight, the NFL's kickoff return leader in 2011 with a 31.6-yard average and a 107-yard TD run back, has had a tumultuous summer.
He failed his conditioning test, then passed the next day when training camp began. He was arrested in New Jersey last month for outstanding traffic warrants, and later released on bail.
McKnight then injured his head during practice -- he confirmed it was a concussion although the Jets never officially called it that -- and was cleared to return a few days later, wearing a red no-contact jersey.
Two weeks ago, McKnight was carted to the locker room wearing an oxygen mask, after banging his head on the ground during a play. He had taken a knee three times on his way to the field earlier that day while dealing with a migraine headache.
McKnight, refusing to speak to most of the media, also gave a reporter one of the team-issued media "bridges" cards that was given to players with suggested talking points for interviews.
Veteran guard Stephen Peterman, signed in the offseason and in line to start at left guard until recently, was also released by the Jets.
Norwood, a third-year player, was limited during the preseason by a hamstring injury. He returned to practice last week, but didn't play in Saturday's exhibition loss at Indianapolis.
Norwood had 13 receptions for 137 yards in two games last season, and 36 career receptions for 405 yards and one touchdown in 16 games -- four starts -- with the Browns, who signed him as an undrafted free agent in 2009.
___
AP NFL website: http://www.pro32.ap.org/
Copyright 2013 The Associated Press. All rights reserved. This material may not be published, broadcast, rewritten or redistributed.