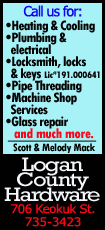 Lincoln received the opening kickoff but was unable to move the ball against the Rocket defense and turned it over near midfield. The Railer defense responded and turned the Rockets away on four downs.

The fireworks began for the Railers on the next drive, as running back Coleman Atkins broke loose behind great blocking from the offensive line and receivers for a 56-yard touchdown run to give the Railers a 6-0 lead after the failed extra-point attempt.

The two teams exchanged touchdowns in the second quarter as running back Trent Koehler got into the end zone on a nifty 32-yard touchdown for the Railers.

Koehler got into the end zone again in the third quarter on an 11-yard run that capped the scoring for the Railers and extended their lead to 18-6 heading into the final quarter.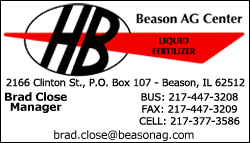 Rochester, would tack on a touchdown and 2-point conversion as time expired to complete the scoring for both teams.
Griffin Turner completed his first pass of the season. The offensive lineman gained more than 200 yards rushing and did not give up a quarterback sack to very fast Rochester defense.
Defensively the Railers played very well with nearly every player on the roster recording at least one tackle. Bricen Gillum added to the defensive effort by recording an interception on a deflected pass, and defensive tackle Kaylen Baker recovered a Rocket fumble, forced by defensive end Dahylon Kusnerik, to end another Rochester drive. Linebacker Tony Gandolfi led all defenders with seven tackles on the afternoon.
Overall, each player gave great effort and executed well for the first game of the season, with only one turnover and two penalties.
Many of the players were making their Railer football debut, including Griffin Turner, Wyatt Jones, Justin Powell and Chase Reed. Several other players saw their hard work in practice pay off with the first start of their career, including Hayden Gellner at right guard and Griffin Turner at quarterback.
The Railers return to action Thursday at Eaton Fields in Lincoln against the Chatham Red Titans at 6 p.m.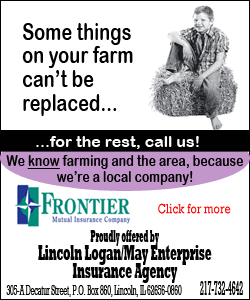 Stats
Passing:
Turner -- 1 for 3, 5 yard, 0 TD, 0 INT

Atkins -- 1 for 1, 1 yard, 0 TD, 0 INT
Rushing:
Atkins -- 9 carries, 117 yards, 1 TD

Koehler -- 11 carries, 105 yards, 2 TDs

Gillum -- 2 carries, 4 yards, 0 TD

Turner -- 3 carries, 3 yards, 0 TD
Receiving:
Atkins -- 1 reception, 5 yards, 0 TD

Koehler -- 1 reception, 1 yard, 0 TD
Returns:
Carter -- 1 kick return, 14 yards, 0 TD

Brady -- 1 kick return, 0 yards, 0 TD

Gillum -- 1 interception, 14 yards, 0 TD

K. Baker -- 1 fumble recovery, 0 yards, 0 TD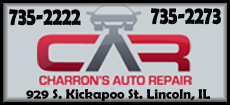 Defense:
Jaden Klopp -- 4 tackles

Kaylen Baker -- 1 fumble recovery

Gabe Work -- 5 tackles

Jamison Carter -- 3 tackles

Andrew Cline -- 2 tackles

Tony Gandolfi -- 7 tackles

Jake Baker -- 3 tackles

Jude Bennett -- 1 tackle

Coleman Atkins -- 3 tackles

Trent Koehler -- 5 tackles

Bricen Gillum -- 2 tackles, 1 INT

David Hurley -- 1 tackle

Justin Powell -- 2 tackles

Devon Brady -- 1 tackle

Gavin Gibbens -- 1 tackle

Drew McCray -- 1 tackle

Bryton Fuchs -- 1 tackle

Wyatt Jones -- 1 tackle

Dahylon Kusnerik -- 1 forced fumble
[Text from file received]