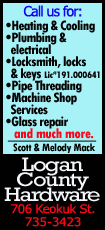 The Cubs lost for the eighth straight time to the Dodgers, including a four-game sweep at Wrigley Field earlier this month. The Dodgers equaled their longest winning streak against the Cubs in franchise history, set from June 9, 1974-May 19, 1975.
Greinke (13-3) tied his season high with nine strikeouts and he walked two while improving to 5-0 this month. The right-hander has won 10 of 11 decisions since June 22.
Greinke helped himself offensively, too, with a two-out hit in the fourth that scored the Dodgers' first run.
After giving up a single to Starlin Castro to open the game, Greinke retired the next 13 batters before Donnie Murphy singled in the fifth.
Greinke got the first two outs of the ninth before running into trouble. Anthony Rizzo doubled, then Greinke hit Nate Schierholtz before Brian Bogusevic's RBI double scored Chicago's two runs. Brian Wilson came in to strike out Murphy for the final out.
Greinke issued consecutive one-out walks to Murphy and Welington Castillo in the eighth before Darwin Barney grounded into a fielder's choice to third. Murphy advanced to third and Castillo was out at second. The Dodgers thought they had completed the double play, but second baseman Mark Ellis' throw didn't beat Barney to first, leading Dodgers manager Don Mattingly to shout, "Out!" from the dugout.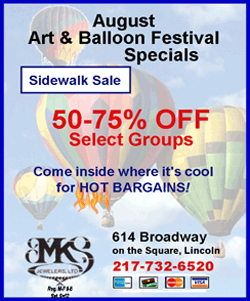 Greinke then got pinch-hitter Dioner Navarro to ground out to third, ending the inning.
Jake Arrieta (1-1) gave up four runs and six hits in five-plus innings, struck out three and walked five in his first road start for the Cubs since being acquired on July 2 from Baltimore.
Puig hit his 13th homer on his first pitch from Michael Bowden with two outs in the eighth.
Ramirez homered off Carlos Villanueva with one out in the seventh, extending the Dodgers' lead to 5-0.
Los Angeles had tacked on a pair of runs in the sixth on Nick Punto's RBI double and Carl Crawford's sacrifice fly that made it 4-0.
The Dodgers took a 2-0 lead in the fourth on two-out hits by Greinke and Crawford. Greinke's single scored A.J. Ellis, who walked, while Crawford's ground-rule double to deep left scored Punto, who walked.
NOTES: Dodgers OF Matt Kemp got a day off from rehabbing the sprained left ankle that has had him on the DL since July 24. He will run the bases on Tuesday and Wednesday. "When you start running the bases you're usually getting closer," Mattingly said. ... The Cubs fell to 30-35 on the road, where they are better than at home (25-41). ... The Dodgers clinched the 15th calendar month with 20 or more wins since 1958. Their previous was a 20-8 mark in May 2010.
[Associated Press; By BETH HARRIS]
Copyright 2013 The Associated Press. All rights reserved. This material may not be published, broadcast, rewritten or redistributed.