Memorial is the only health care organization in Illinois -- and one of 40 in the world -- to receive full, three-year accreditations for these five distinct program areas in rehabilitation services:
Comprehensive inpatient rehabilitation: adults, children and adolescents.

Brain injury inpatient rehabilitation: adults, children and adolescents.

Spinal cord system of care: adults.

Interdisciplinary outpatient medical rehabilitation: adults, children and adolescents.

Stroke inpatient specialty.
In 2010 and 2007, Memorial Medical Center earned a three-year CARF accreditation in the same five service areas.
"This achievement is a tribute to our entire rehabilitation staff that are dedicated to the goal of helping people home," said Teresa Reiser, PT, MS, LVR, director of neuromuscular sciences at Memorial Medical Center and a physical therapist. "Our programs greatly benefit from the tremendous depth of professional knowledge and experience of each staff member."
Through intensive treatment from an interdisciplinary team, Memorial Rehab Services seeks to improve the functional living skills of people recovering from disabling medical illness or injury.
"We help our patients overcome barriers to safely return home and to foster successful return to productive daily activities," Reiser said.
Patients and families are served by interdisciplinary teams of physicians, nurses, physical therapists, occupational therapists, speech therapists, psychologists, therapeutic recreational specialists, dietitians, pharmacists, social workers and chaplains, who develop evidence-based plans of care unique to each patient.
"Our rehabilitation programs foster independence, dignity and hope, improving the lives of persons across the life span and with the most severe and chronic disabilities," said Evan Davis, PT, MS, MBA, administrator of orthopedics and neurosciences at Memorial Medical Center. "We are extremely proud of our world-class team and their commitment to improving the health of the people and communities we serve."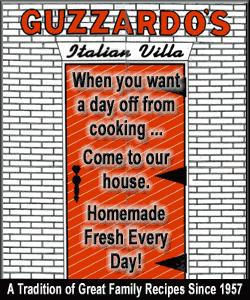 A six-member survey team spent two days in early July conducting a comprehensive evaluation of the rehabilitation services offered at Memorial Medical Center, the hospital's Koke Mill Medical Center at 3132 Old Jacksonville Road and Memorial SportsCare, 4550 W. Iles Ave..
Memorial Rehab Services also provides care at Memorial Physician Services--Petersburg, 1 Centre Drive, Petersburg; and Memorial Industrial Rehabilitation, 775 Engineering Drive, Springfield.
"This designation ensures that our patients and their families will receive extraordinary care from a multidisciplinary team that uses evidence-based clinical practice guidelines to provide the highest quality of care," Reiser said. "Our goal is to provide the very best in rehabilitation care, and this accreditation from CARF is validation that we are succeeding."
Founded in 1966, CARF is an independent, nonprofit organization that accredits programs and services in behavioral health and medical rehabilitation, among other clinical programs, throughout the United States, Canada and Europe.
Memorial Medical Center, 701 N. First St., is a nonprofit, community-based hospital in the Illinois Medical District at Springfield. For more information, visit MemorialMedical.com.
[Text from file received from Memorial Medical Center]