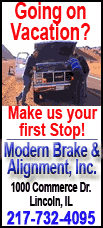 Today's highlight in history:
On August 28, 1963, more than 200,000 people listened as the Rev. Martin Luther King Jr. delivered his "I Have a Dream" speech in front of the Lincoln Memorial in Washington, D.C.
On this date:
In 1609, English sea explorer Henry Hudson and his ship, the Half Moon, reached present-day Delaware Bay.
In 1862, the Second Battle of Bull Run (also known as Second Manassas) began in Prince William County, Va., during the Civil War; the result was a Confederate victory.
In 1922, the first-ever radio commercial aired on station WEAF in New York City; the 10-minute advertisement was for the Queensboro Realty Co., which had paid a fee of $100.
In 1945, the Allies began occupying Japan at the end of World War II.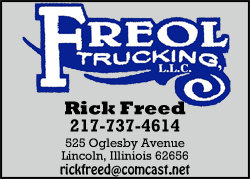 In 1947, legendary bullfighter Manolete (man-oh-LEH'-tay) died after being gored during a fight in Linares, Spain; he was 30.
In 1955, Emmett Till, a black teenager from Chicago, was abducted from his uncle's home in Money, Miss., by two white men after he had supposedly whistled at a white woman; he was found brutally slain three days later.
In 1968, police and anti-war demonstrators clashed in the streets of Chicago as the Democratic National Convention nominated Hubert H. Humphrey for president.
In 1972, Mark Spitz of the United States won the first two of his seven gold medals at the Munich Olympics, finishing first in the 200-meter butterfly and anchoring the 400-meter freestyle relay. The Soviet women gymnasts won the team all-around.
In 1973, an earthquake shook Veracruz, Mexico; death toll estimates range from 600 to 1,200.
In 1983, Israeli Prime Minister Menachem Begin (men-AH'-kem BAY'-gihn) announced his resignation.
In 1988, 70 people were killed when three Italian stunt planes collided during an air show at the U.S. Air Base in Ramstein (RAHM'-shtyn), West Germany.
In 1990, an F5 tornado struck the Chicago area, killing 29 people.
Ten years ago: British Prime Minister Tony Blair denied the government had "sexed up" a dossier on Iraq's weapons threat and said he would have resigned if it had been true. A Defense Department survey found that nearly 1 in 5 female Air Force Academy cadets said they had been sexually assaulted during their time at the academy.