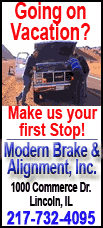 Benchmark oil for October delivery rose $1.09, or 1 percent, to $110.10 a barrel on the New York Mercantile Exchange. That's its highest closing price since May 3, 2011.
Earlier, oil climbed as high as $112.24.
Oil has surged 27 percent since touching a low for the year of $86.68 on April 17. Political unrest in the Middle East and the threat of U.S. intervention in Syria's civil war have been big factors behind the price increase. Neither country is a major oil exporter, but traders are concerned that the violence could spread to more important oil-exporting countries or disrupt major oil transport routes.
"The market is very concerned that if the US did carry out a missile strike or some kind of military action that it could pull in Iraq and other neighboring states in the Middle East," said Dan Heckman, a national investment consultant, who specializes in commodities, at US Bank Wealth Management.
THE LATEST DEVELOPMENTS
The U.N.'s special envoy to Syria, Lakhdar Brahimi, said Wednesday that there was evidence that some kind of chemical "substance" had been used in an attack that may have killed more than 1,000 people near Damascus.
Brahimi also said that any strike against Syria needed to gain approval from the 15-member U.N. Security Council.
OTHER FACTORS LIFTING OIL
Global supply worries are also boosting prices.
Libya has cut exports by at least 1 million barrels a day due to production outages and labor conflicts at shipping ports. That is a more likely driver of the recent surge, according to analysts at JBC Energy in Vienna.
When Libya's oil production stopped completely during the revolution in 2011, oil rose by $20 a barrel over the span of two weeks.
While reports of ample global supplies were recently the norm, JBC Energy said current developments -- such as low spare capacity in Saudi Arabia, stockpiles falling in the U.S., disappointing supply developments around the world and signs of an improving global economy -- pointed to tighter markets.